coconut crème caramel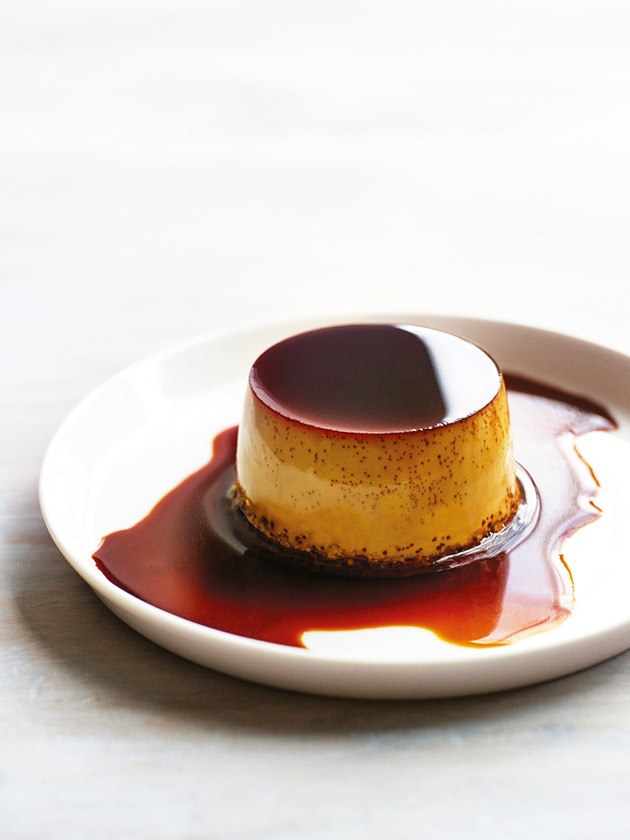 2 tablespoons CSR Sugar Coconut Syrup+
1½ cup (375ml) coconut milk
½ cup (125ml) coconut cream
1 teaspoon cornflour (cornstarch)
1 tablespoon water
2 eggs
4 egg yolks extra
1 tablespoon CSR Sugar Coconut Syrup+, extra
2 teaspoons vanilla extract
Preheat oven to 160°C (325°F). Add 2 teaspoons of coconut syrup into each 4 x ¾ cup-capacity (180ml) ovenproof dishes. Place in the freezer for 30 minutes or until hard.
Place the coconut milk and coconut cream in a saucepan over medium heat until it just comes to the boil. Remove from heat. Place the cornflour and water in a small bowl and stir to combine. Return the pan to low heat. Add the cornflour mixture to the coconut mixture and whisk for 1–2 minutes or until thickened.
While whisking, gradually add the eggs, extra yolks, extra coconut syrup and vanilla into the coconut milk mixture. Strain the mixture into a jug and pour into the prepared dishes.
Place dishes in a water bath++. Bake for 30 minutes or until just set. Remove from the dish and refrigerate for 2 hours or until cold.
To serve, loosen the edges with a smooth edge knife and turn onto a serving plate. Serves 4
+ CSR Sugar coconut syrup is available in your baking isle in supermarkets.
++ Make a water bath by placing dishes in a baking dish lined with a folded tea towel and pour in enough hot water to come halfway up the sides of the dishes. A folded tea towel in the base of the baking dish stops the dishes from sliding around and ensures the crème caramel cooks evenly as the dishes don't touch the baking dish directly.
Photography: Chris Court
There are no comments for this entry yet.