rum and raisin fruitcake truffles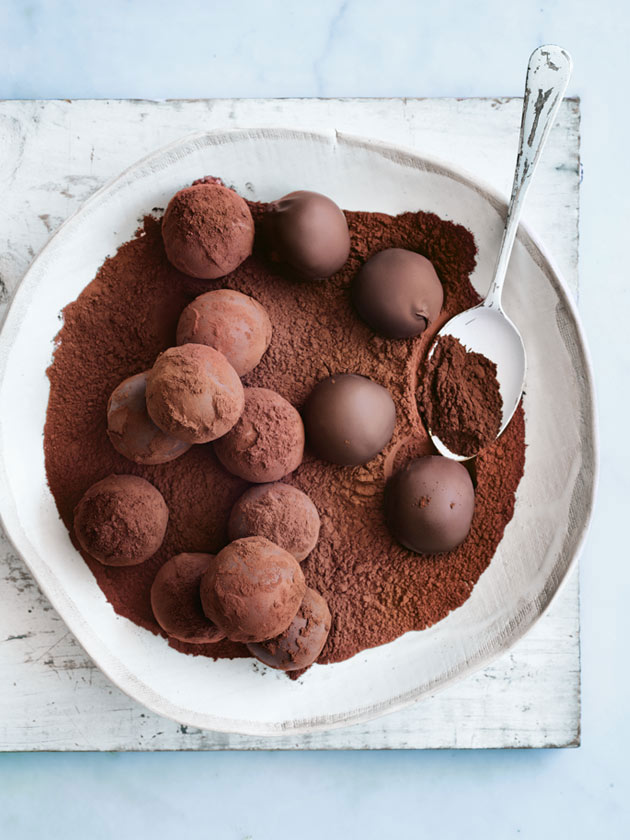 300g store-bought dark fruit cake, finely chopped

2 tablespoons rum

½ cup (75g) raisins, chopped

¼ teaspoon mixed spice

200g dark chocolate, melted

200g dark chocolate, melted, extra

¼ cup (25g) Dutch cocoa, sifted

Place the fruitcake, rum, raisins, mixed spice and chocolate in a medium bowl and mix to combine. Place in the refrigerator for 30 minutes, or until firm.

Roll the mixture into tablespoon-sized balls. Dip the truffles in the extra chocolate, shaking off any excess, and place on a baking tray lined with non-stick baking paper. Refrigerate for 15 minutes or until firm.

Roll the truffles in the cocoa. Serve. Makes 20.

tips + tricks
You can make these truffles up to 3 weeks ahead. Just store in an airtight container in the refrigerator.
There are no comments for this entry yet.