red currant beef ribs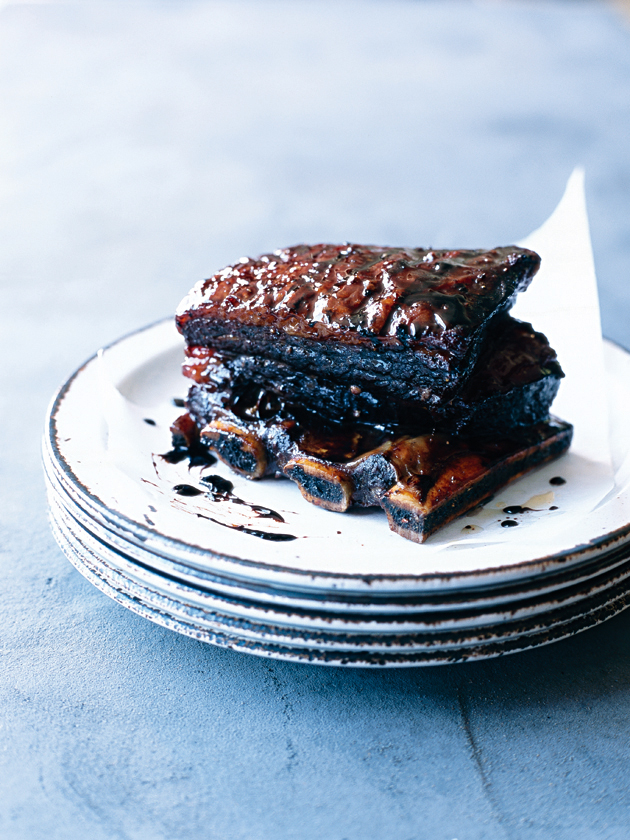 350g (jar) store-bought red currant jelly
1 cup (250ml) sherry vinegar
2 cloves garlic, crushed
2 tablespoons vegetable oil
sea salt and cracked black pepper
1kg beef short ribs, trimmed

Place the jelly, vinegar, garlic, oil, salt and pepper in a bowl and stir well to combine. Place the ribs in a dish and pour over marinade, cover and marinate for 2 hours. Preheat oven to 150°C (320°F).
Place the ribs bone-side up, on a rack in a baking dish lined with baking paper. Cover with aluminium foil and roast for 4 hours, basting every hour with the marinade. Remove the foil, turn and cook for a further hour or until the meat is tender.

There are no comments for this entry yet.