iced coffee granita
with whipped vanilla cream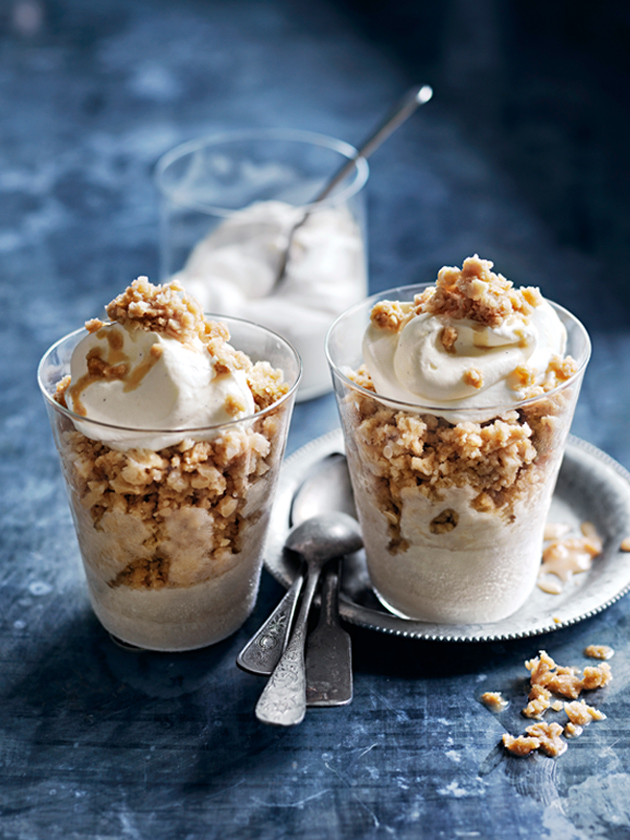 6 x 40ml extractions Nespresso Intenso On Ice

1½ cups (375ml) milk

¾ cup (180ml) light agave syrup+

whipped vanilla cream
1 cup (250ml) single (pouring) cream

1 teaspoon vanilla bean paste

Place the Nespresso coffee, milk and agave in a jug and whisk to combine. Pour the mixture into a 20cm x 30cm metal slice tin. Freeze for 6 hours or overnight, or until firm.
To make the whipped vanilla cream, place the cream and vanilla in a large bowl. Whisk, using hand-held beaters, until soft peaks form.

Scrape the granita with a fork and divide among 4 glasses. Top with the whipped vanilla cream to serve. Serves 4.
+ Agave syrup is a natural sweetener from the agave plant, similar in consistency to honey but with a neutral flavour. Find it in health food stores and some supermarkets.
Tasting Note: While the coffee granita is refreshing and light, the addition of the whipped vanilla cream highlights the creamy texture and biscuit notes of the Nespresso Intenso On Ice.
There are no comments for this entry yet.