cheat's choc-hazelnut lamingtons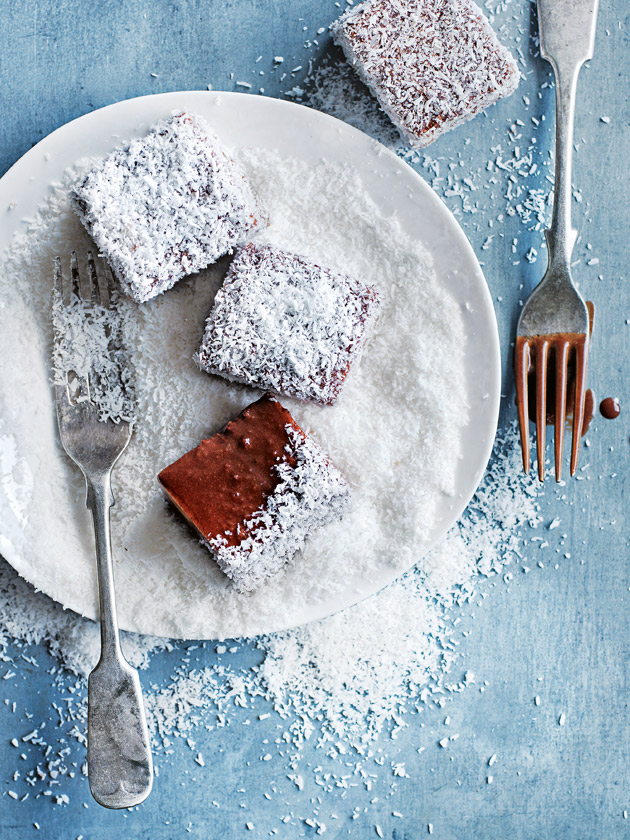 1⅓ cups (440g) chocolate-hazelnut spread

2 store-bought rectangular sponge cakes (450g)

1¼ cups (210ml) single (pouring) cream

1 cup (80g) desiccated coconut

Spread

⅓

cup (110g) of the chocolate-hazelnut spread over 1 of the sponge cakes and sandwich with remaining sponge cake. Cut into 15 squares.
Place the remaining chocolate-hazelnut spread and the cream in a large bowl and whisk until smooth. Using 2 forks, dip the squares into the chocolate mixture, tapping off any excess. Place in the coconut and roll to coat.
Place on a baking tray lined with non-stick baking paper and refrigerate for 10 minutes before serving. Makes 15.

Yvonne McRobbie
Complete disaster. Sponge squares too soft for fork. Choc sauce everywhere. About ten cups coconut BUT still tasted yummy. Will not try again. First DH recipe flop