choc-dipped banana popsicles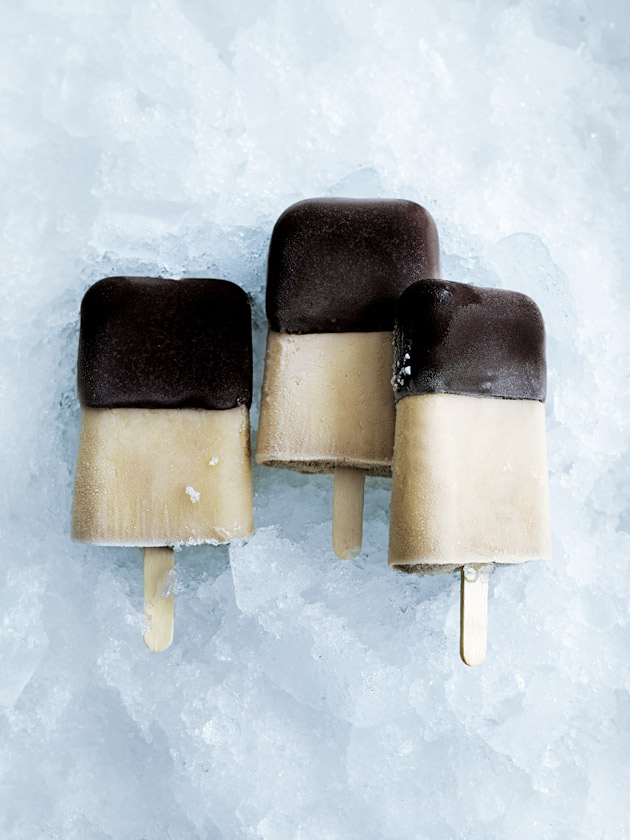 1½ cups (375ml) milk
1 cup mashed banana
¼ cup (40g) icing sugar
2 teaspoons vanilla extract
200g dark chocolate, melted
1 tablespoon vegetable oil

Place the milk, banana, sugar and vanilla in a blender and blend until smooth. Divide the mixture between 8 x ¹⁄³-cup-capacity (80ml) popsicle moulds and insert popsicle sticks. Freeze for 4–5 hours or until frozen.
Remove the popsicles from their moulds+ and place on a tray lined with non-stick baking paper.
Place the chocolate and oil in a small bowl and stir to combine. Dip each popsicle halfway into the chocolate mixture.
Return to the tray, freeze for a further 5 minutes or until set and serve. Makes 8.

There are no comments for this entry yet.