chocolate malt popsicles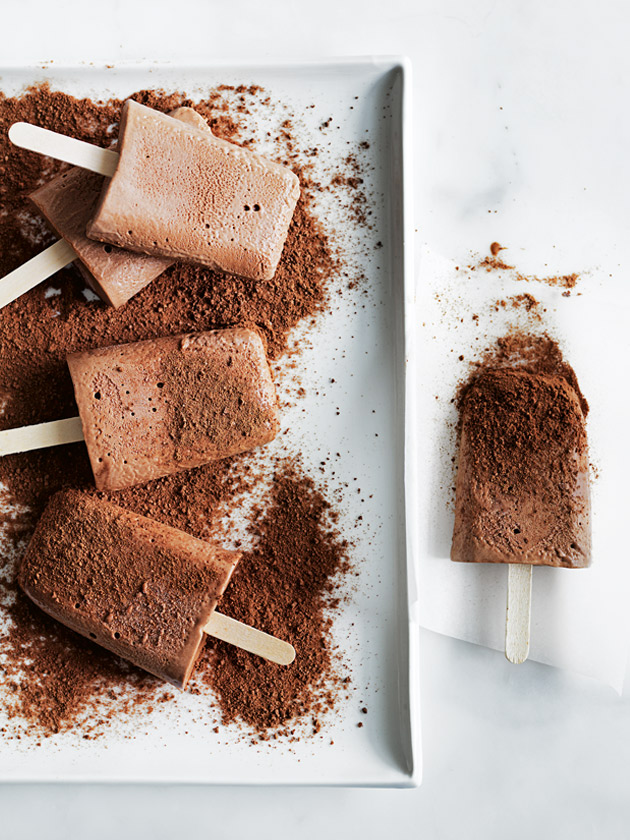 4 egg yolks

1 teaspoon vanilla extract

1 tablespoon cocoa powder, sifted

¼ cup (35g) chocolate malted milk powder, plus extra to serve

¼ cup (55g) caster sugar

¼ cup (60ml) water

¾ cup (180ml) pure cream, whipped to soft peaks

Place the egg yolks, vanilla, cocoa and chocolate malted milk powder in the bowl of an electric mixer and beat for 3–4 minutes or until thick.

Place the sugar and water in a small saucepan over high heat and bring to the boil. Cook for 2–3 minutes or until slightly reduced and syrupy.

Pour the hot syrup, in a thin steady stream, into the egg yolks and continue to beat for 4–6 minutes or until the mixture is cool. Gently fold the cream into the egg yolk mixture.

Pour into 6 x ⅔-cup-capacity (80ml) popsicle moulds and freeze for 2–3 hours or until set. Remove from the moulds, coat in extra chocolate malted milk powder and serve immediately. Makes 6.

There are no comments for this entry yet.