pear and caramel hand pies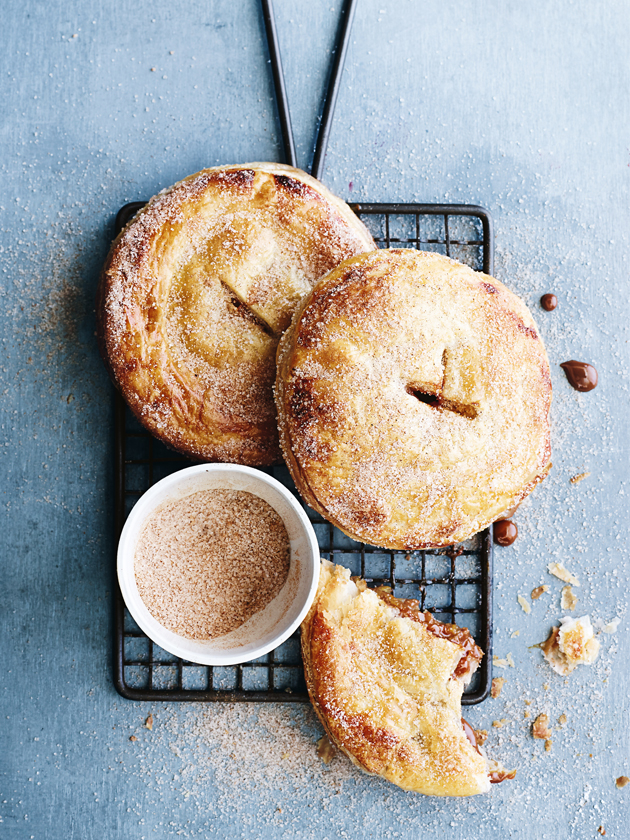 1 William (firm green) pear (220g), grated

¼ cup (55g) white sugar

½ teaspoon ground cinnamon

3 sheets frozen puff pastry, thawed

¼ cup (75g) store-bought caramel or dulce de leche

1 egg, lightly beaten

Preheat oven to 200°C. Place the pear, 2 tablespoons of the sugar and ¼ teaspoon of the cinnamon in a small bowl and mix to combine. Using a 10cm round cutter, cut the pastry into 12 rounds. Place 6 rounds on a large baking tray lined with non-stick baking paper.
Spoon the pear mixture onto the pastry rounds, top with the caramel and remaining rounds, pressing to seal. Cut a small cross into the top of each pie and brush with the egg. Mix the remaining sugar and cinnamon together and sprinkle half over the pies. Cook for 14–16 minutes or until puffed and golden. Serve with remaining cinnamon sugar. Makes 6.

There are no comments for this entry yet.