apple bircher popsicles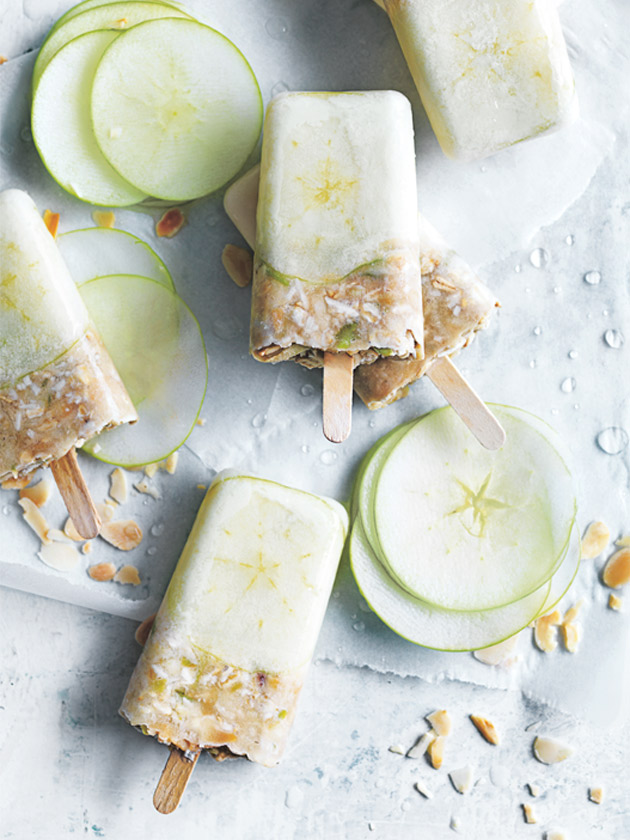 1 Granny Smith apple, thinly sliced

1 tablespoon lemon juice

1 cup (250ml) unsweetened almond milk
1 tablespoon honey

apple bircher
2 Granny Smith apples, grated

½ cup (45g) rolled oats

¼ cup (20g) shredded coconut

½ cup (125ml) unsweetened almond milk

2 tablespoons honey

½ cup (40g) toasted flaked almonds

Place the apple and lemon juice in a medium bowl and toss to combine.

Place 1 apple slice into each of 8 x ⅓-cup-capacity (80ml) popsicle moulds. Combine the almond milk and honey and divide between the moulds and freeze for 1 hour or until firm.

To make the apple bircher, place the apple, oats, coconut, almond milk, honey and almonds in a large bowl. Set aside in the refrigerator to chill for 30 minutes until the oats are softened.

Divide the bircher between the moulds and insert popsicle sticks. Freeze for 3–4 hours or until set. Makes 8.

There are no comments for this entry yet.