avocado hummus with
dukkah and toasted flatbreads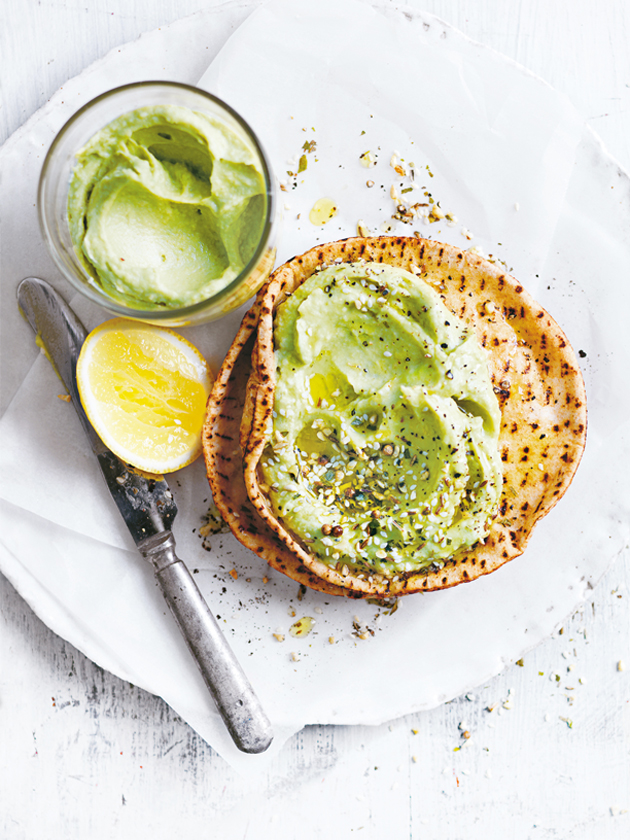 2 avocados
400g can chickpeas, drained and rinsed

1 tablespoon tahini

1 clove garlic, crushed

2 tablespoons
lemon juice

sea salt and cracked black pepper

6 small wholemeal flatbreads, toasted

¼ cup (35g) store-bought dukkah, for sprinkling

extra virgin olive oil, to serve

lemon wedges, to serve

Place the avocado, chickpeas, tahini, garlic, lemon juice, salt and pepper in a food processor and process until smooth.
Spoon the avocado hummus onto each flatbread, sprinkle with the dukkah and drizzle with oil. Serve with lemon wedges. Serves 4–6.
Margaret Traill
I increased the lemon just a little (2 ½ tablespoons), and this recipe come out perfect for my taste!
I love it with eggs and toast in the morning!