chocolate and peanut butter date fudge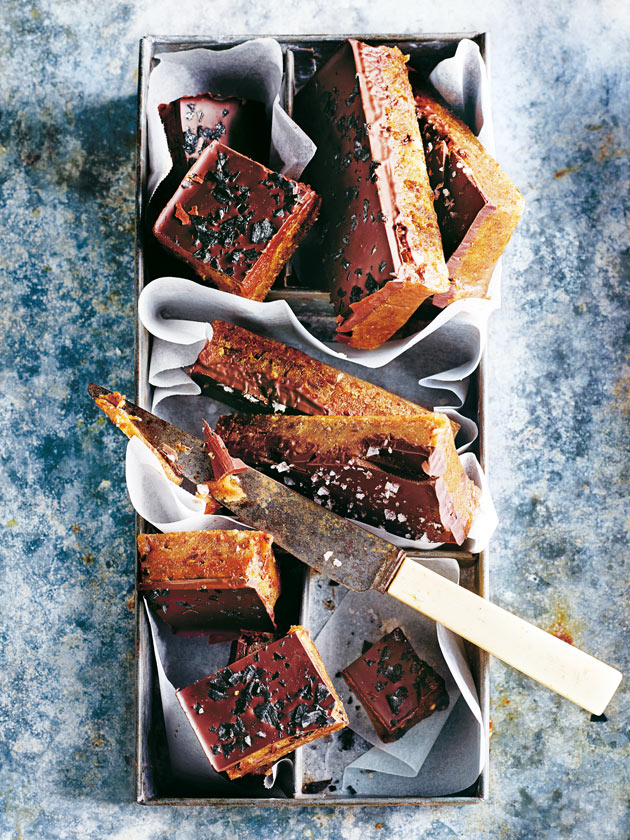 16 soft fresh dates (320g), pitted

⅓ cup (95g) smooth natural peanut butter

2 teaspoons vanilla bean paste or vanilla extract

80g 70% dark chocolate

1 teaspoon sea salt flakes (optional), to serve+

Line a 10cm x 20cm loaf tin with non-stick baking paper.Place the dates, peanut butter and vanilla in a food processor and process for 2–3 minutes or until smooth and the mixture comes together. Using the back of a spoon, press the mixture into the tin and smooth the surface++.

Place the chocolate in a heatproof bowl over a saucepan of simmering water (the bowl shouldn't touch the water) and stir until melted. Pour the chocolate over the fudge and smooth the top. Sprinkle with the salt and freeze for 30 minutes or until firm.

Remove the fudge from the tin and use a hot knife to cut it into pieces to serve. Makes 32

+ We used regular and black sea salt flakes, available at most supermarkets and grocers. You can use either or both.
++ If the mixture is sticky, grease the spoon in a little melted coconut oil to help you spread and smooth it.
Tip: Keep this fudge refrigerated in an airtight container for up to 2 weeks.
There are no comments for this entry yet.