mango passionfruit smoothie bowl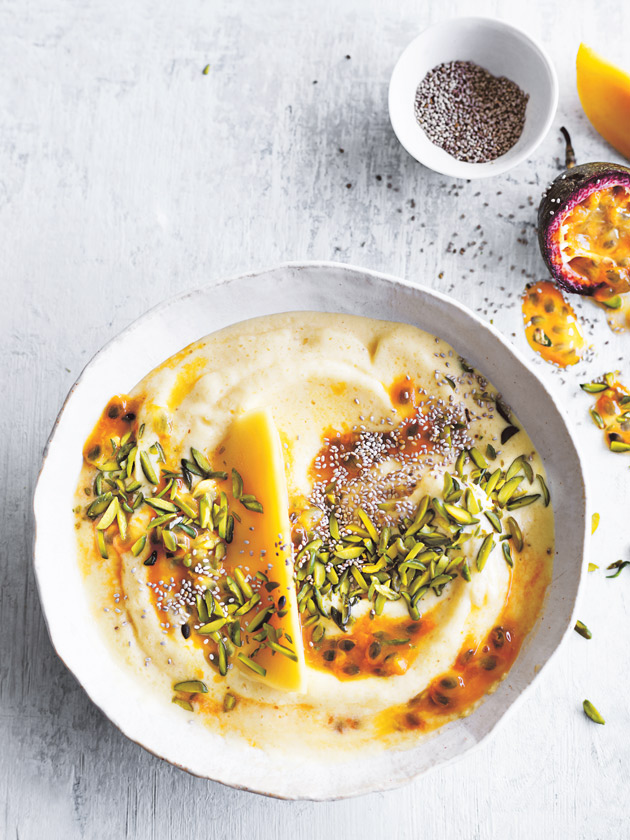 2 cups (260g) frozen mango

2 frozen bananas, chopped

¾ cup (210g) natural Greek-style (thick) yoghurt

2 tablespoons honey

¾ cup (180ml) water

1 cup ice cubes

1 fresh mango, sliced

pulp of 4 passionfruit

½ cup (70g) pistachios, roughly chopped

white chia seeds, to serve

Place the frozen mango, bananas, yoghurt, honey and water in a blender and blend until smooth, stirring, if necessary. Add the ice and blend until smooth and thick.

Divide the smoothie mixture between bowls and top with the fresh mango, passionfruit pulp and pistachio. Sprinkle with chia seeds to serve. Serves 4.

There are no comments for this entry yet.