raw tuna and avocado tortilla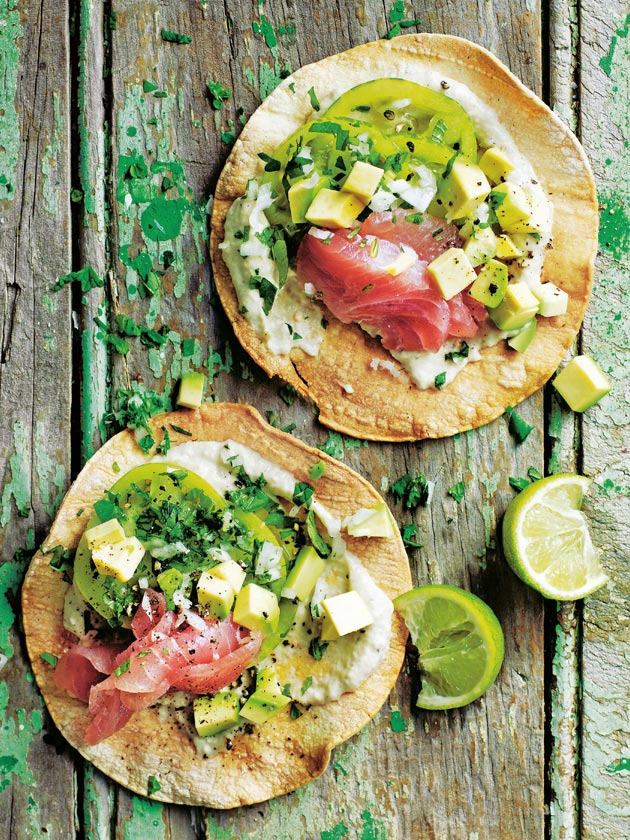 8 small white corn tortillas

1 tablespoon extra virgin olive oil

1 small white onion, finely chopped

¼ cup flat-leaf parsley leaves, chopped

¼ cup mint leaves, chopped

200g store-bought baba ghanoush

250g green tomatoes, sliced

200g sashimi-grade tuna, thinly sliced

2 avocados, chopped

sea salt and cracked black pepper

lime wedges, to serve

Preheat oven to 200°C (400°F). Place the tortillas on 2 baking trays and brush each with the oil. Bake for 8–10 minutes or until crisp and lightly browned.
Place the onion, parsley and mint in a medium bowl and mix to combine.
Divide the baba ghanoush between tortillas and top each with a little of the tomato, tuna, avocado and herb mixture. Sprinkle with salt and pepper and serve with lime wedges.
Serves 4.

There are no comments for this entry yet.