smoky cashew baba ghanoush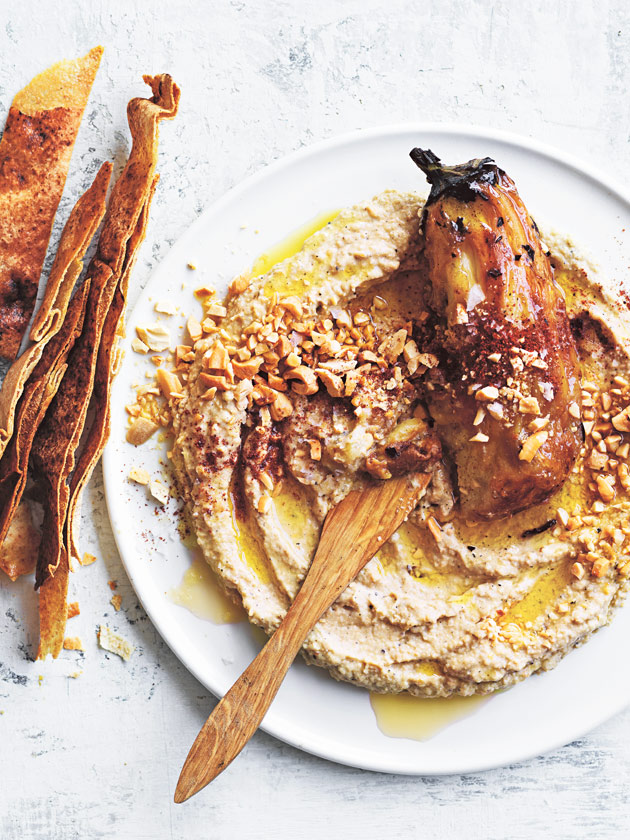 4 small eggplants (aubergine) (1kg)

1 cup (150g) toasted cashews, plus extra to serve

1 teaspoon sea salt flakes

1 tablespoon lemon juice

sumac and micro (baby) coriander (cilantro), to serve

pita chips, to serve

Place the eggplants directly on the flame of a gas burner or the grill of a barbecue and cook, turning every 5 minutes, for 20–25 minutes or until charred and very soft. Place in a colander and set aside to drain and cool for 5 minutes. Peel the charred skin away and discard.
Place the cashews, salt, lemon juice and three of the eggplants in a food processor and process for 1–2 minutes or until smooth and creamy. Place in a serving bowl and top with remaining eggplant, sumac, extra cashews and coriander. Serve with pita chips. Makes 1¾ cups.

There are no comments for this entry yet.