yoghurt granola popsicles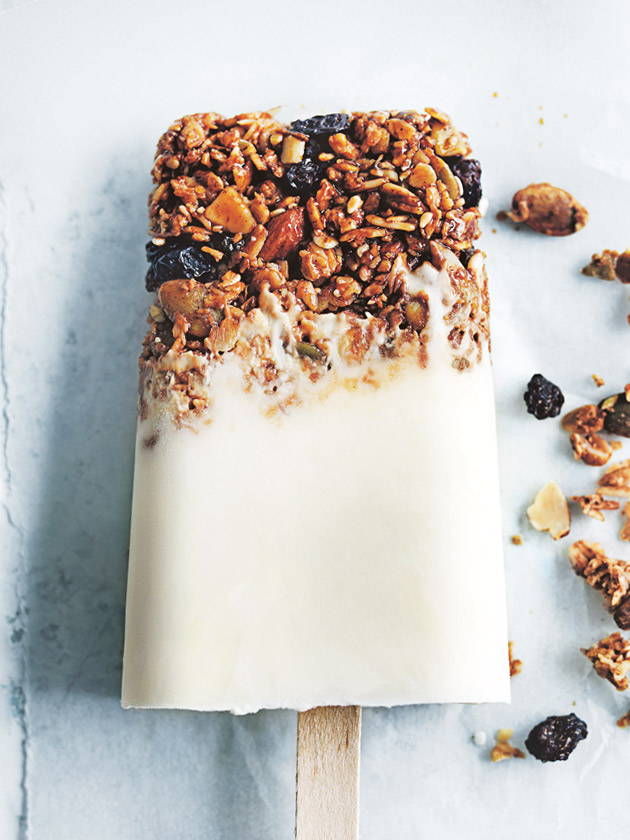 1⅓ cups (160g) store-bought granola+

1½ tablespoons date syrup++

2 cups (560g) natural Greek-style (thick) yoghurt

Place the granola and date syrup in a small bowl and mix to combine. Divide between 8 x ⅓-cup-capacity (80ml) popsicle moulds and pack down firmly with the end of a wooden spoon.

Fill each mould with the yoghurt, cover with aluminium foil and insert the popsicle sticks. Freeze for 3–4 hours or until frozen. Remove from the moulds and serve. Makes 8
+ Look for low-sugar granola in the health food aisle of your supermarket.
++ Date syrup is a natural sweetener with richness and a treacly depth. Find it in health food stores. You could also use dark agave syrup or coconut blossom syrup.
There are no comments for this entry yet.