choc-chip cookies and cream popsicles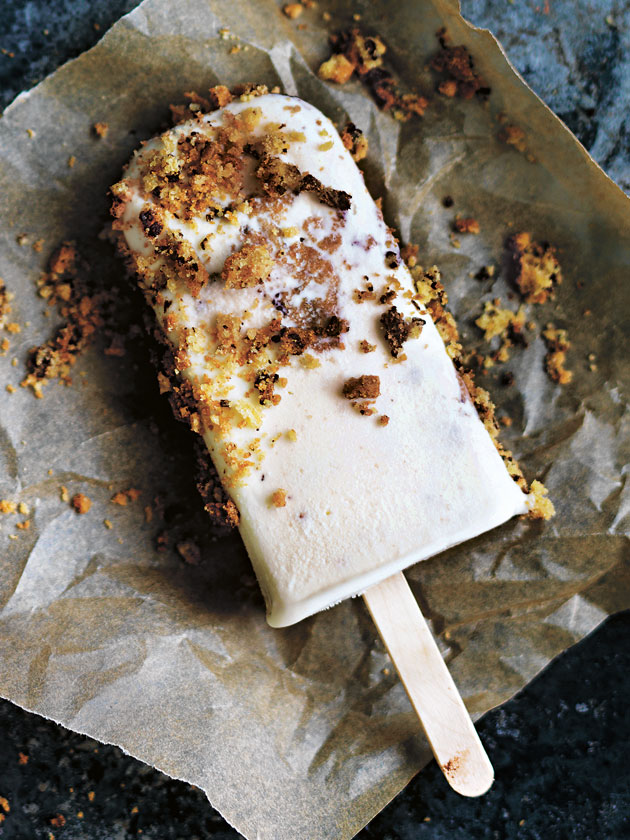 ​2 litres vanilla ice-cream, chopped

½ batch chewy chocolate chip cookies, finely chopped
​Place the ice-cream in the bowl of an electric mixer and beat on low speed for 2 minutes or until soft.

Add half the cookie crumbs and beat until just combined.

Spoon the mixture into 12 x ⅓ cup-capacity (80ml) popsicle moulds and insert popsicle sticks.

Freeze for 3 hours or until solid.

Press the popsicles into the remaining cookie crumbs to serve.

There are no comments for this entry yet.