slow-roasted lamb leg
with preserved lemon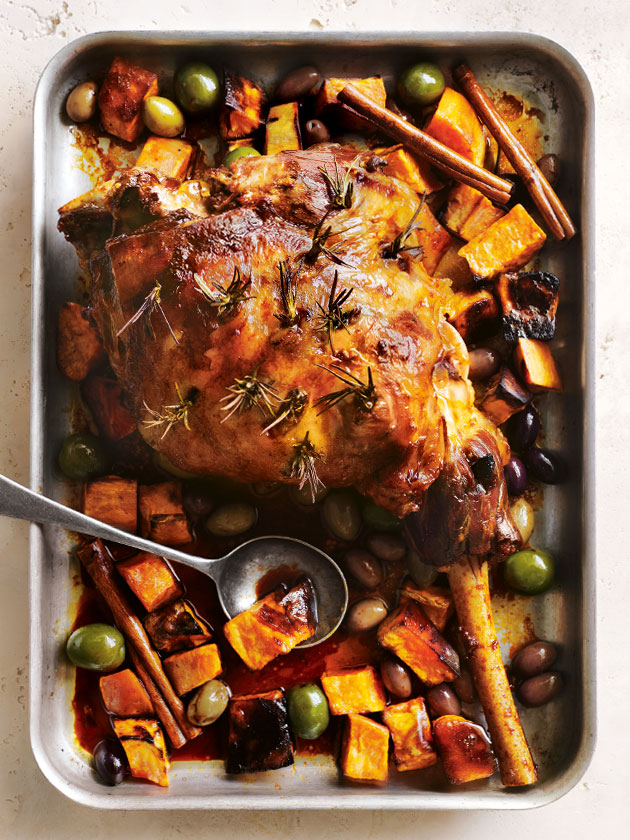 2.6kg lamb leg, bone-in

2 long sprigs rosemary, cut into 1cm pieces

1 preserved lemon, quartered, pith removed and chopped

1 tablespoon extra virgin olive oil

sea salt and cracked black pepper

2 cups (500ml) water

800g sweet potato (kumara), chopped

2 sticks cinnamon

2 tablespoons honey

½ cup (80g) mixed olives

Preheat oven to 200°C (400°F). Using a small sharp knife, make 30 x 2cm-deep slits all over the lamb. Press a piece of rosemary and lemon into each slit. Drizzle with the oil, sprinkle with salt and pepper, and place in a large deep-sided oven tray.

Add the water, cover with aluminium foil and cook for 2 hours. Remove the foil, add the sweet potato, cinnamon and honey. Reduce oven temperature to 180°C (350°F) and cook for a further 30 minutes. Add the olives and cook for another 10 minutes. Serve. Serves 6.

There are no comments for this entry yet.