toffee figs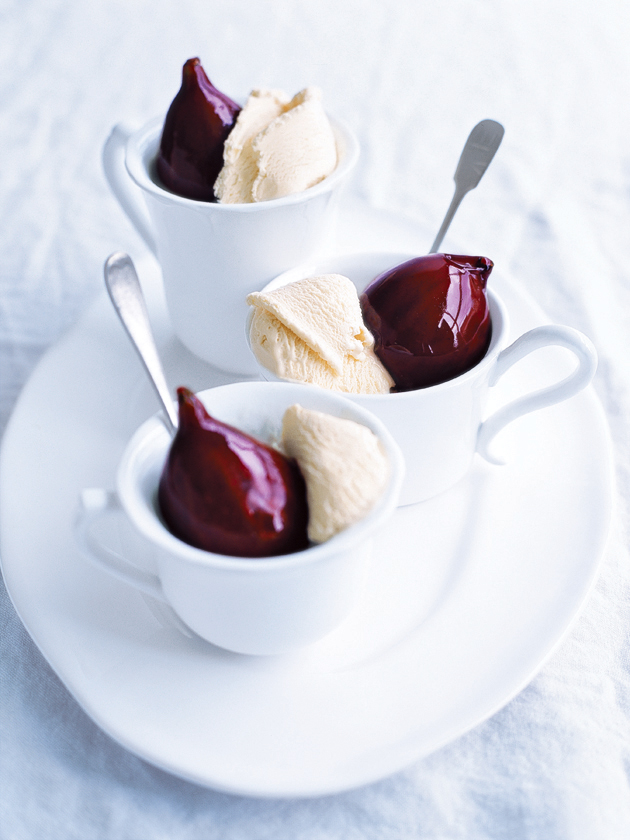 2 cups (440g) caster (superfine) sugar
1 cup (250ml) water
6 black figs
good-quality vanilla ice-cream, to serve

Place sugar and water in a saucepan over low heat and cook, without stirring, for 8–10 minutes or until sugar has dissolved. Increase heat to high, bring to the boil and cook for 7–8 minutes or until it reaches 150°C (300°F), hard crack stage, on a sugar thermometer.+
Remove from heat and, using a fork, carefully dip figs into toffee. Place on a baking tray lined with non-stick baking paper and set aside to cool and harden. Serve with good-quality vanilla ice-cream. Serves 6.

+ Sugar thermometers are available from kitchenware stores.
There are no comments for this entry yet.