chocolate-dipped almond milk coffee popsicles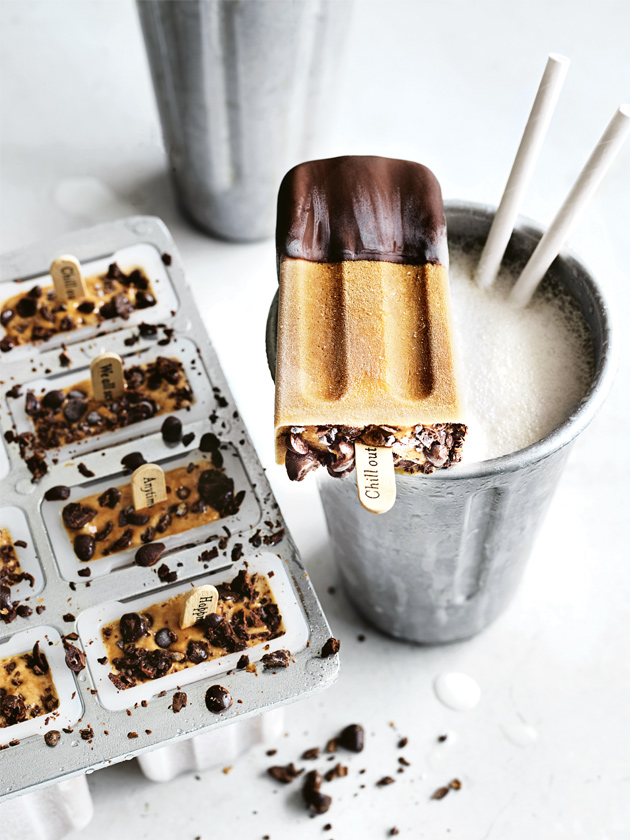 1½ cups (375ml) fresh unsweetened almond milk

⅓ cup (160ml) single (pouring) cream

½ cup (80g) icing (confectioner's) sugar, sifted

1 teaspoon vanilla extract

¾ cup (180ml) strong espresso coffee

2 tablespoons cacao nibs

200g dark chocolate, melted

Place the almond milk, cream, icing sugar, vanilla and espresso in a large jug and whisk to combine. Pour the mixture into 8 x 80ml-capacity popsicle moulds, cover with aluminium foil and insert popsicle sticks. Freeze for 3 hours or until the tops are just frozen.

Remove the foil, sprinkle with the cacao nibs and freeze for a further 3 hours or until completely frozen.

Remove the popsicles from the moulds, dip in melted chocolate and place on a large baking tray. Freeze for 10 minutes or until set. Serve. Makes 8.

There are no comments for this entry yet.