blueberry cheesecake icebox pie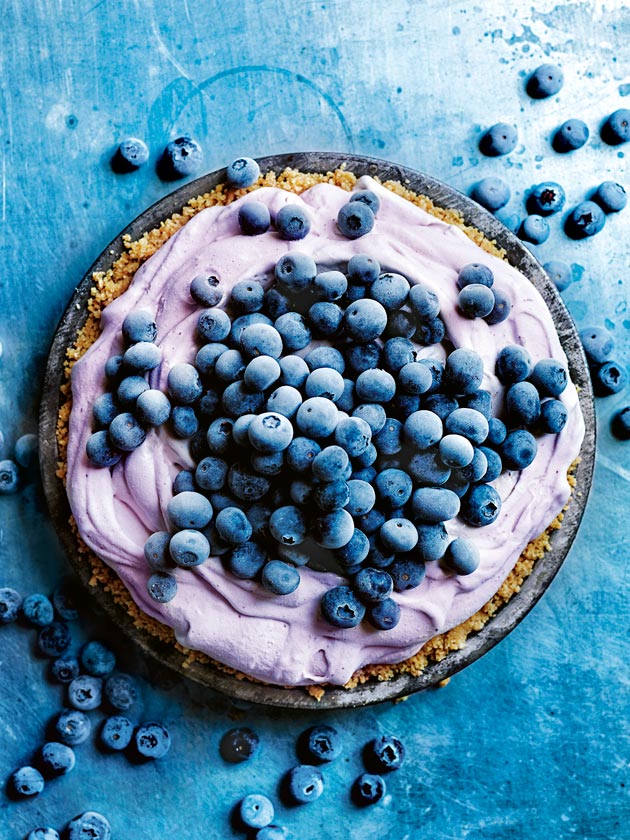 200g digestive (wheaten-style) biscuits

100g unsalted butter, chopped and melted

1½ cups (240g) frozen blueberries

¼ cup (55g) caster (superfine) sugar

½ cup (125ml) water

125g cream cheese, chopped and softened

2 litres store-bought vanilla ice-cream, chopped

1 teaspoon finely grated lemon rind

125g fresh blueberries, to serve

Place the biscuits and butter in a food processor and process until the mixture resembles breadcrumbs. Press into a lightly greased 18cm 4-cup-capacity (1 litre) pie tin and freeze for 15 minutes or until firm.

Place frozen blueberries, sugar and water in a small saucepan over high heat. Bring to the boil and cook for 6 minutes or until syrupy. Strain, discarding solids. Set aside to cool completely.

Place the cream cheese in the bowl of an electric mixer and beat on low speed for 8–10 minutes or until very soft. Add the ice-cream and beat for 1–2 minutes or until softened.

Add the blueberry syrup and lemon rind and beat until combined. Spoon over the base and top with fresh blueberries. Freeze for 6 hours or until frozen and ready to serve. Serves 8.

Greg Taylor
The base was too hard - probably due to adding butter which when frozen is like cement. The buttery base also doesn't melt in the mouth well when frozen.