Donna's tips: for Christmas bliss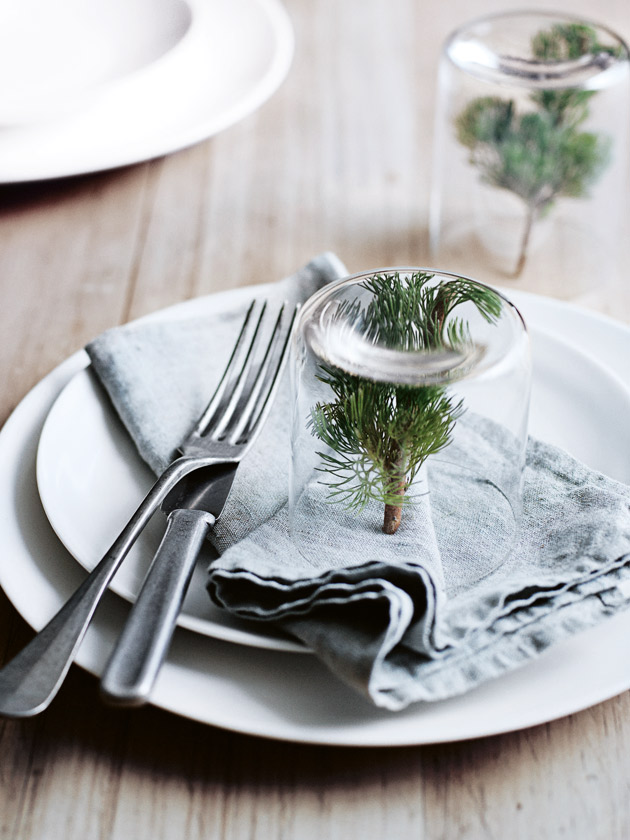 I adore Christmas. I love having everyone over to my place which usually involves a mix of classic and traditional dishes, as well as drinks to start, and of course, something spectacular for dessert. Try not to let cooking for a large number of people stress you out – there are plenty of things you can do in advance to help make the occasion as simple as possible, but one which will still be impressive and memorable.
+ Take stock of your pantry staples and start making lists… I order everything I can online and have it delivered – particularly big bulky items like sparkling water, mixers and other drinks.
+ Fresh fruit and vegetables are best left until the day before your event to ensure they are as fresh as possible. But don't forget garnishes for your Christmas cocktails.
+ Dig out your lights, ornaments and wreaths. See if anything is broken or looking a bit tired and needs to be replaced. Maybe it's time for a fresh look?
+ Have you got enough space for everyone to sit? Now's the time to do a headcount and ensure you have enough tables, chairs, linen, cutlery, glasses etc and hire or borrow extra if you need to.
+ Create a master gift list. There might still be lots of blank spaces, but at least make sure you list everyone you'll need to buy for, and think about what they'd like. That way you can pick up things as you see them. Then, my top tip! Wrap as you buy, this avoids anyone taking a sneaky peek and saves loads of time later.
+ Plan your menu, taking care to pick a mix of dishes – some you can prepare at least partly in advance, and some where you can just add the final flourish on the day. Think about dishes that can be made ahead and frozen, perhaps an easy Christmas eve meal, it all helps.
+ Clean out your refrigerator, toss leftovers and create space for large dishes and ingredients that will begin to pile up closer to the big day.
+ Pick up a few just-in-case gifts —scented candles, bottles of wine—to offer a party hostess or a neighbour who drops by with an unexpected present.
Happy planning!!
D.x