coconut and blueberry overnight oats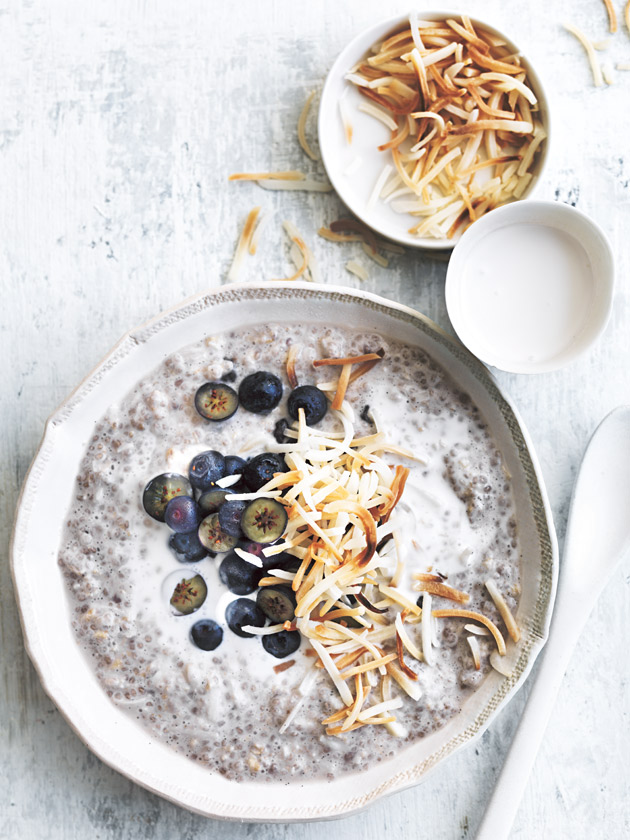 1 cup (250ml) coconut milk, plus extra to serve

2 cups (500ml) water

½ cup (45g) rolled oats

⅓ cup (70g) dried blueberries

¼ cup (50g) white chia seeds

½ cup (40g) shredded coconut

1 tablespoon honey, plus extra to serve

1 teaspoon vanilla bean paste

blueberries and toasted shredded coconut, to serve

Place the coconut milk, water, oats, dried blueberries, chia seeds, coconut, honey and vanilla in a large bowl and stir well to combine. Cover with plastic wrap and refrigerate for 6 hours or overnight.

Add extra coconut milk to loosen the mixture. Divide between bowls and top with the blueberries, coconut and extra honey to serve. Serves 4.

There are no comments for this entry yet.