peanut butter popcorn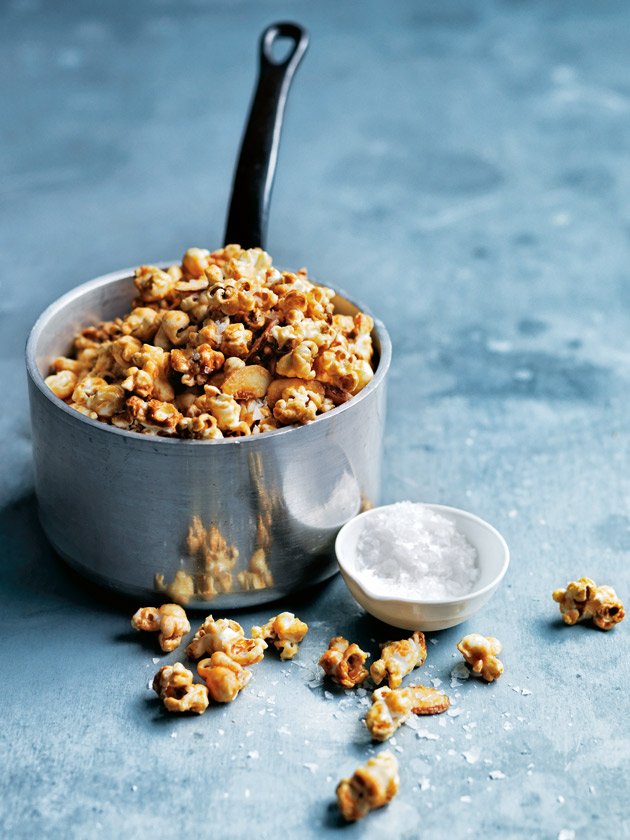 2 tablespoons vegetable oil

⅓ cup (75g) popcorn kernels

½ cup (140g) smooth peanut butter

½ cup (175g) maple syrup

½ cup (40g) flaked almonds

½ teaspoon sea salt flakes

Preheat oven to 160°C. Heat the oil in a large saucepan over high heat. Add the popcorn kernels and cover with a tight-fitting lid.

Cook, shaking the pan, for 1–2 minutes or until the kernels have popped.

Add the peanut butter, maple syrup, almonds and salt and stir until coated.

Spread on a large baking tray lined with non-stick baking paper and cook for 8–10 minutes or until golden brown. Set aside to cool slightly.

Serve. Serves 4.
TIP: Store the popcorn in an airtight container for up to three days.
There are no comments for this entry yet.
RELATED VIDEO