raspberry coconut ripple waffle
ice-cream sandwiches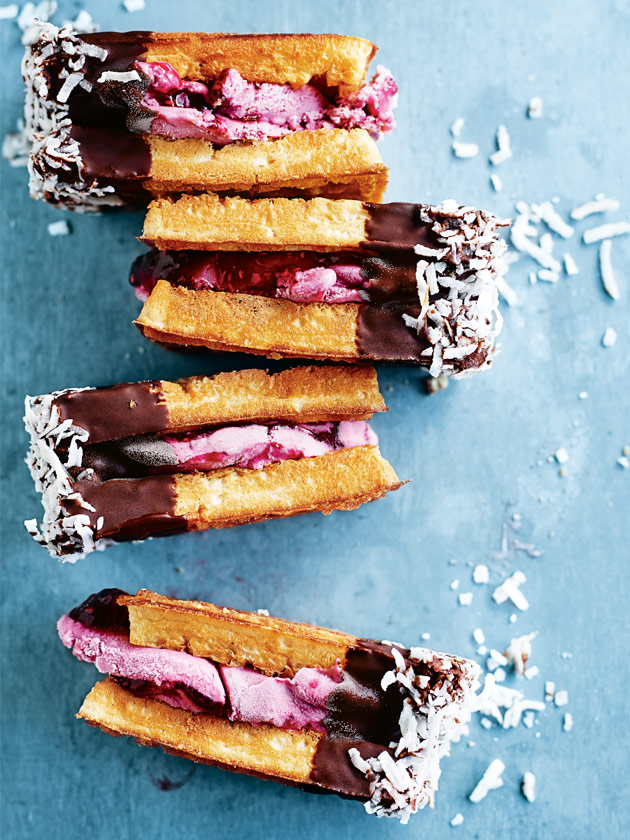 1 litre store-bought raspberry ice-cream, chopped

⅓ cup (110g) raspberry jam

8 square toaster waffles

200g dark chocolate, melted

2 tablespoons vegetable oil

½ cup (40g) desiccated coconut

Place the ice-cream in the bowl of an electric mixer and beat on low speed until softened. Add the jam and fold through. Spoon the ice-cream onto half the waffles and sandwich with the remaining waffles. Freeze for 2 hours or until set.
Place the chocolate and oil in a small bowl and mix to combine. Cut the waffles in half and dip in the chocolate and coconut. Freeze for 30 minutes or until set. Serve. Makes 4.

There are no comments for this entry yet.