cashew and date butter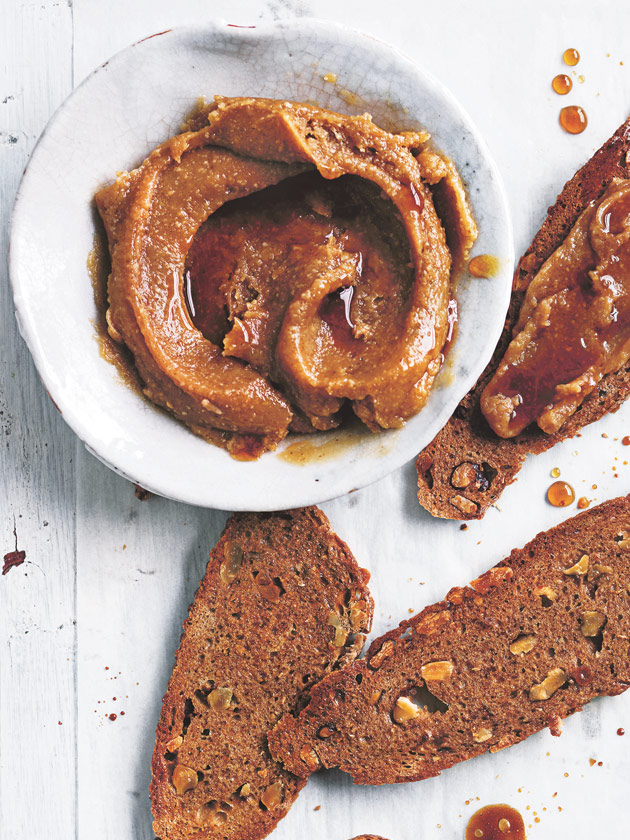 2 cups (300g) cashews

6 fresh dates, pitted

½ cup (125ml) maple syrup, plus extra to serve

sliced toasted walnut baguette or fruit loaf, to serve

Preheat oven to 160°C (325°F). Place the cashews on a large baking tray and cook for 8–10 minutes or until golden.
While the cashews are still warm, place them in a large food processor and add the dates. Process for 2–3 minutes, scraping down the sides of the bowl occasionally. With the food processor running, gradually pour in the maple syrup and process until smooth. Transfer to a bowl and set aside to cool.
Spread onto toast and drizzle with extra maple syrup to serve. Makes 1½ cups.

There are no comments for this entry yet.