cucumber, lime and mint popsicles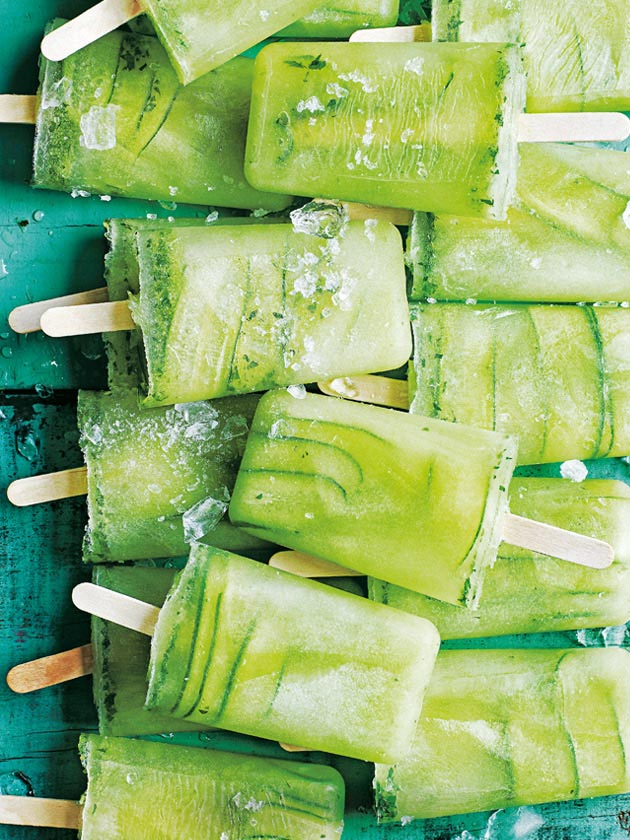 1 Lebanese cucumber, roughly chopped

¼ cup (60ml) light agave syrup (nectar)

⅓ cup (80ml) lime juice

1 tablespoon chopped mint leaves

2½ cups (625ml) water

2 baby cucumbers (cukes), thinly sliced

Place the Lebanese cucumbers in a small food processor and process until smooth.

Using a fine sieve, strain the mixture and discard the pulp to create approximately ¼ cup (60ml) of liquid. Place the liquid in a medium jug, add the agave, lime juice, mint and water and whisk to combine.

Divide the mixture between 8 x ⅓-cup-capacity (80ml) popsicle moulds. Divide the baby cucumbers between the moulds and freeze for 1 hour. Insert popsicle sticks and freeze for a further 2–3 hours or until frozen. Makes 8.

+ You can find agave syrup (nectar) in the health food aisle of some supermarkets and in health food stores.
Photography: Chris Court
There are no comments for this entry yet.