watermelon and rosehip granita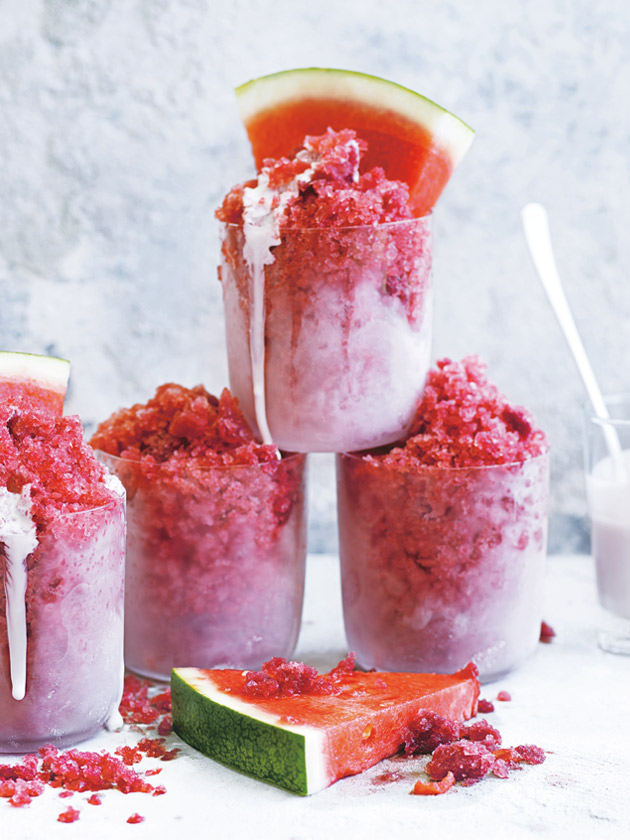 4 rosehip tea bags

⅓ cup (75g) raw caster (superfine) sugar

2 cups (500ml) boiling water

800g chopped seedless watermelon

watermelon wedges and coconut milk, to serve

Place the tea bags, sugar and water in a medium bowl and stir to dissolve the sugar. Refrigerate for 30 minutes or until cooled. Remove and discard the tea bags.

Pour the tea mixture into a blender. Add the chopped watermelon and blend until smooth. Pour into a 20cm x 30cm shallow metal tin and place in the freezer for 6 hours or overnight until frozen.

Using a fork, rake the granita and return to the freezer until ready to serve. Serve the granita with watermelon wedges and coconut milk. Serves 6–8.

There are no comments for this entry yet.