brussels sprouts, ham and ricotta pizza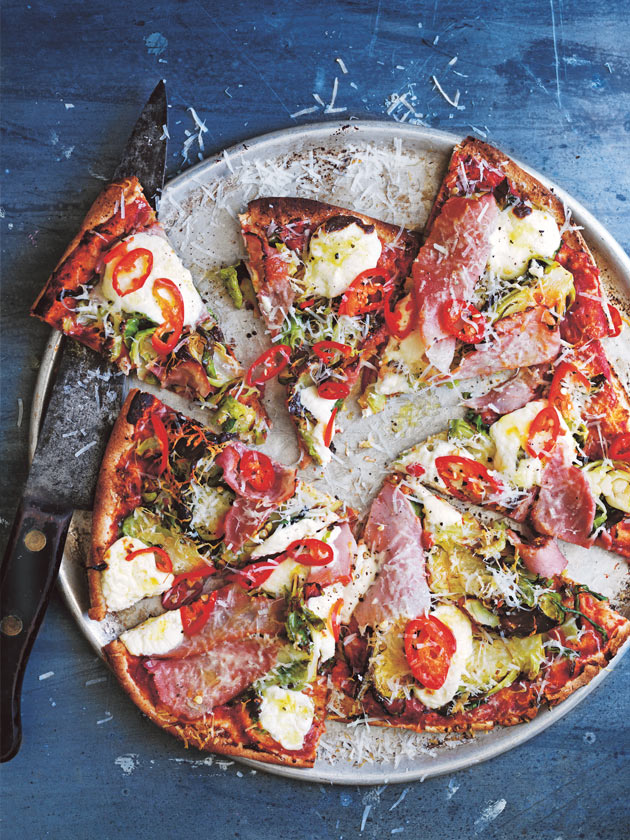 ½ cup (140g) tomato puree (passata)

1 clove garlic, crushed

sea salt and cracked black pepper

400g Brussels sprouts, thinly sliced

2 teaspoons extra virgin olive oil

2 large wholemeal pita breads

150g triple-smoked shaved ham, torn

2 long red chillies, thinly sliced

¾ cup (60g) finely grated pecorino, plus extra to serve

½ cup (120g) fresh ricotta

Preheat oven to 240°C (475°F). Place the tomato puree, garlic, salt and pepper in a medium bowl and stir to combine. Place the Brussels sprouts, oil, salt and pepper on a large oven tray and toss to combine. Cook for 6–8 minutes or until tender.

Place the pita breads on 2 large oven trays, spread with the tomato mixture and top with the Brussels sprouts, ham, chilli, pecorino and ricotta. Cook for 8–10 minutes or until crisp and golden. Top with the extra pecorino to serve. Serves 4.

There are no comments for this entry yet.