mini meatball subs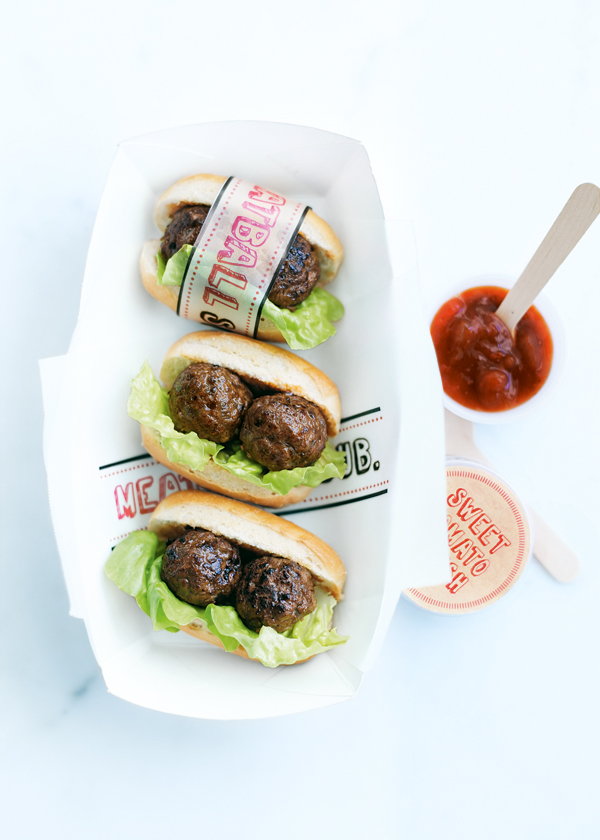 1 tablespoon olive oil
1 brown onion, chopped
1 clove garlic, crushed
350g beef mince
2 tablespoons tomato sauce (ketchup)
sea salt and cracked black pepper
4 coral lettuce leaves
4 small dinner rolls, halved
2 tablespoons tomato chutney or tomato sauce
Heat 2 teaspoons olive oil in a non-stick frying pan over medium heat. Add the onion and garlic cook for 2–3 minutes or until softened. Allow to cool, place in a bowl with the mince, tomato sauce, salt and pepper and mix well to combine.
Roll teaspoonfuls of the mixture into balls and place on a baking tray lined with non-stick baking paper. Heat the remaining oil in a large non-stick frying pan over medium heat, add the meatballs and cook for 5–6 minutes or until cooked through.
Place a lettuce leaf and 2 meatballs in each roll and serve with the tomato chutney. Serves 2.

Tip: This recipe will make 20 meatballs. You can freeze the leftover meatballs in portions for future lunches. To defrost, simply place in the fridge the night before using.

There are no comments for this entry yet.