Christmas styling ideas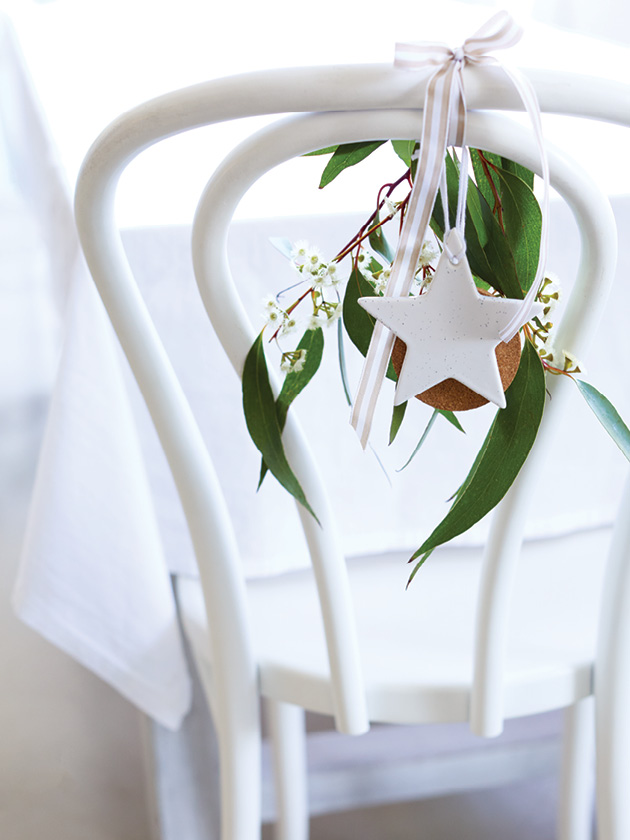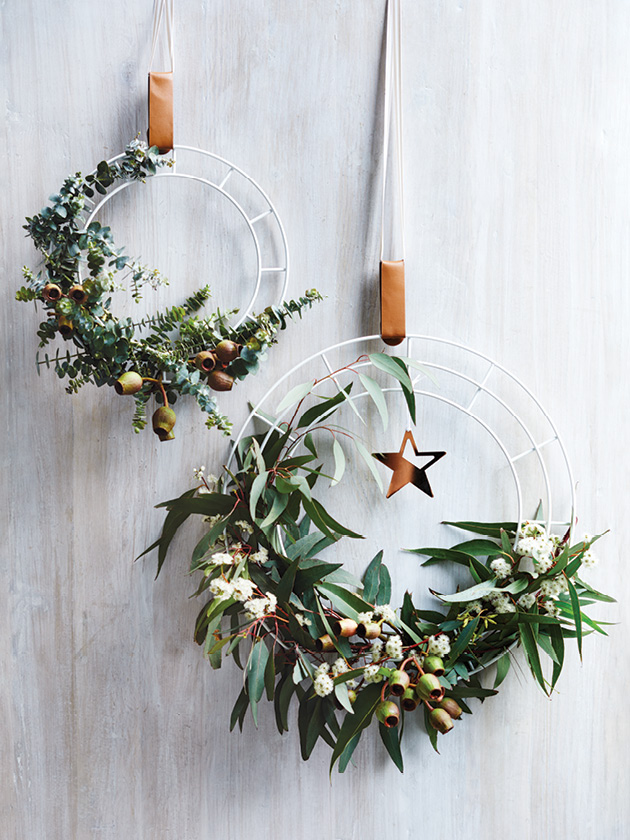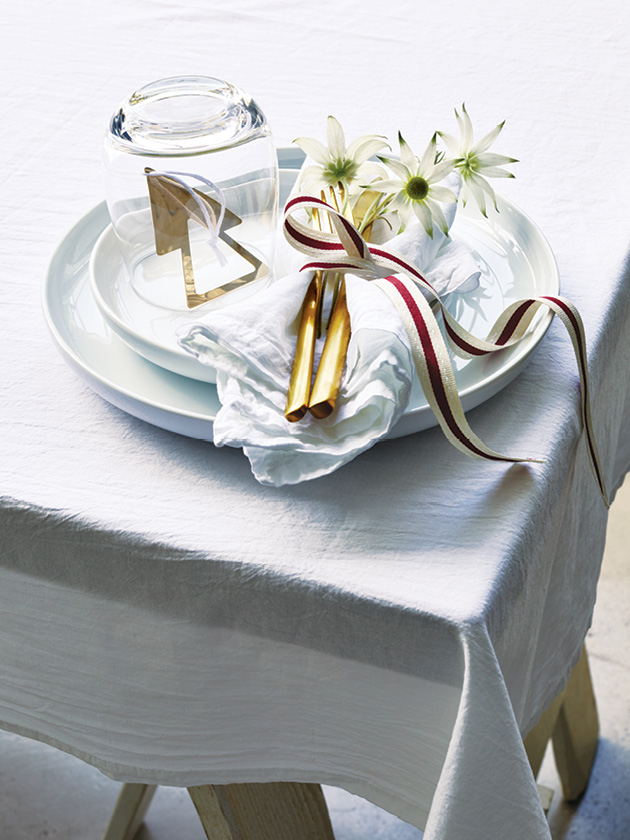 This year, I partnered up with Country Road to create some simple styling ideas to make your Christmas table even more special.
Wreaths
These genius wreath bases make creating something stylish for your front door a breeze. It's super-easy to weave florals through the lattice – I've used native leaves with some gumnuts and pretty blossom, but you can use your favourite vine, ribbon, some pine sprigs or festive flowers to team with your Christmas theme. They come in three shapes (which en-masse make a great wall-hanging), and the best part is they can be reused next year!
Place setting
Great tableware makes all the difference when styling your Christmas feast. By layering simple plates and cutlery for each person, you'll find the magic just happens. Soft linen napkins add texture here, and native flannel flowers bound with ribbon bring a hint of whimsy. I've placed gold decorations under drinking glasses and immediately they become little cloches or belljars – cute! You can add a name tag, too, for a thoughtful touch. I think even the smallest effort can make guests feel really special.
In association with Country Road