warehouse & prop sale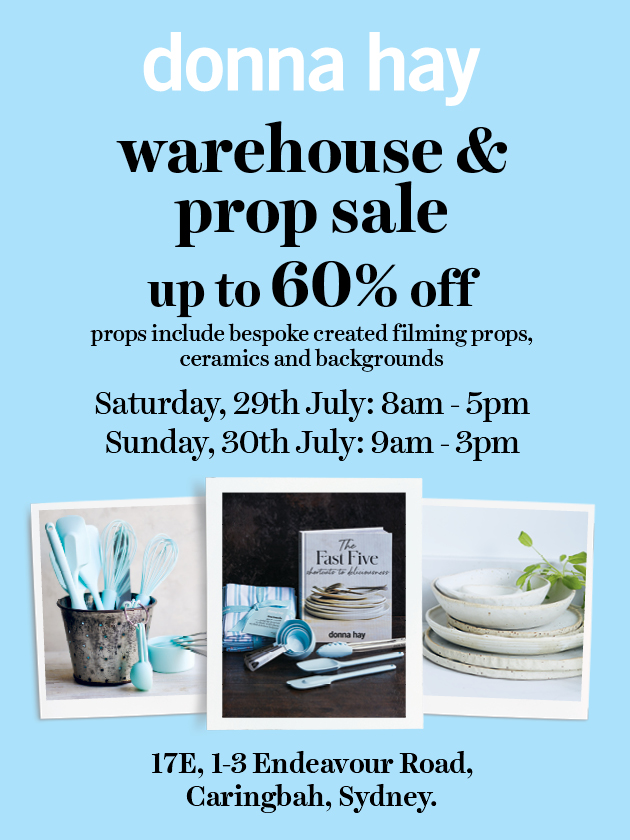 My prop room is dangerously overflowing with bespoke created filming props, ceramics and backgrounds that need a new home.
The donna hay warehouse & prop sale is open, for two days only. There will be discounts of up to 60% off books, baking mixes, kitchen utensils and accessories. Limited stock of everyone's favourite donna hay storage jars, vintage wire racks and lots more!
Opening hours:
Saturday, 29 July - 8am–5pm
Sunday, 30 July - 9am–3pm
Address: 17E, 1-3 Endeavour Road, Caringbah, Sydney
Hope to see you there.
D.x

Note: The warehouse & prop sale is in person only and will not be online.