Christmas Gift Styling Ideas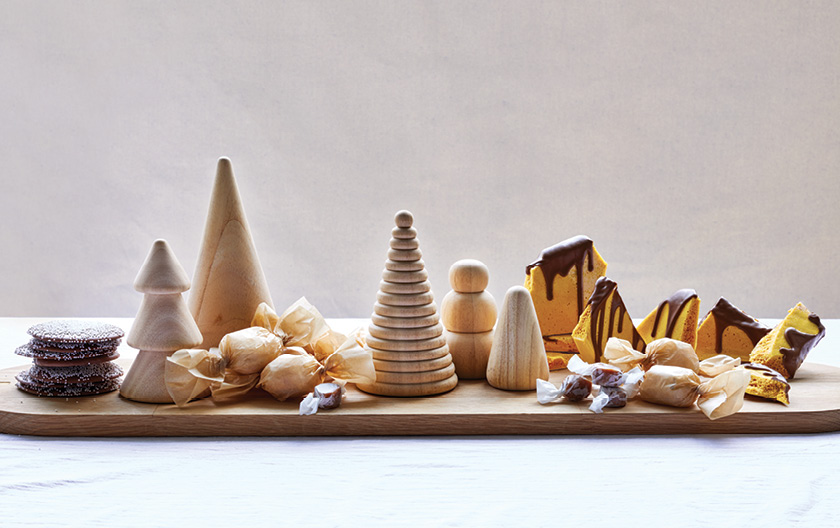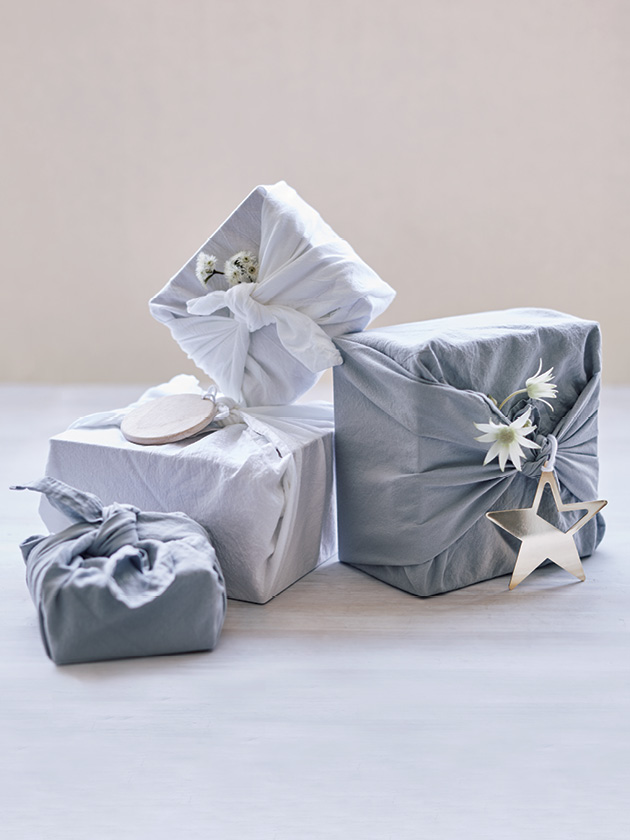 Beautiful and practical… it doesn't get any better than that! Here are few of my current faves for a festive centrepiece with a difference, eco-friendly wrapping and deliciously stylish edible gifting!
Delicious centrepiece
Floral table centrepieces are beautiful, but they're not the only option – in fact, mine are often edible! Christmas is the perfect time to try something new using fruits, cheeses, herbs or, in this case, sweets. My tip is to stick to long or round shapes for the base, depending on your table.I love the soothing tones of these natural tree decorations, plus they look right at home with my assortment of honey-coloured treats.
Eco-friendly wrapping
This year I'm trying my best to reduce waste and that means less wrapping! A fitting addition to my 'beautiful and practical' mantra means I will be wrapping as many gifts as possible in clever reusable vessels and cloth, stylish and earth-friendly!
Edible gifting
Nothing beats a home-made gift. So every year I make a load of beautiful treats that I can package up and give to friends, colleagues, teachers and neighbours. Like these super-cute Chocolate Sparkles, in my little glass jars. The options are endless, you could make batches of twisted honey caramels; tiny gingerbread cookies or chunks of chocolate dipped honeycomb.
In association with Country Road