pork and ginger meatball stir-fry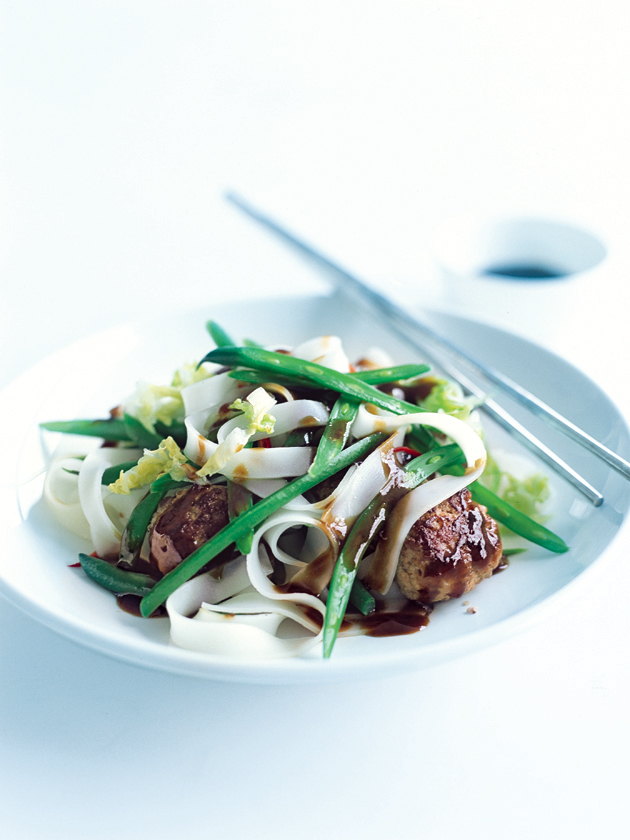 375g thick dried rice noodles
600g pork mince
1 tablespoon finely grated ginger
1 tablespoon soy sauce
2 tablespoons vegetable oil
200g green beans, trimmed and thinly sliced
250g Chinese cabbage (wombok), thinly sliced
1 birdseye chilli, chopped
¼ cup (60ml) hoisin sauce
2 tablespoons soy sauce, extra

Place the noodles in a bowl and cover with boiling water. Set aside for 10 minutes or until soft. Drain and set aside.

Place the pork, ginger and soy sauce in a bowl and mix well to combine. Using damp hands, roll tablespoonfuls of the mince mixture into balls. Heat the oil in a wok or large frying pan over high heat. Cook the meatballs for 5 minutes or until cooked through. Remove from the pan. Add the beans and cabbage and cook for 2–3 minutes or until tender. Return meatballs to the pan. Add the noodles, chilli, hoisin and extra soy and cook for 1 minute or until coated and warmed through.

There are no comments for this entry yet.