chilli bean pork neck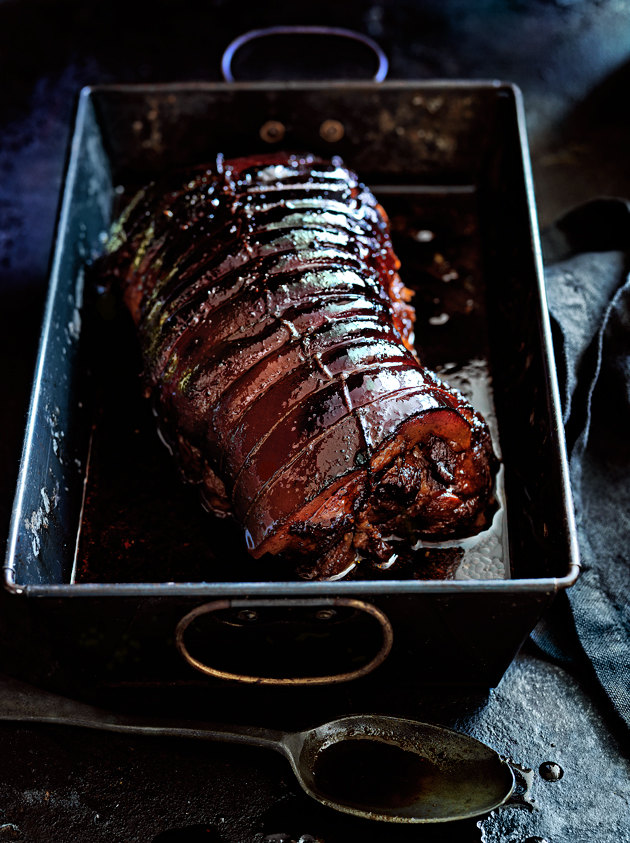 1 cup (330g) chilli bean paste+
4 coriander (cilantro) roots
1 x 5cm piece (50g) fresh ginger, peeled and finely grated
10 cloves garlic, peeled
2/3 cup (180ml) dark soy sauce
1 cup (250ml) Chinese cooking wine (Shaoxing)
1/3 cup (80ml) Chinese black vinegar
1 litre water
2kg rolled boneless pork neck, skin on

Preheat oven to 200°C (400°F). Place the chilli bean paste, coriander, ginger, garlic, soy, cooking wine, black vinegar and water in a bowl and mix to combine.
Place the pork in a heavy-based saucepan, pour over the liquid and cover with a tight-fitting lid. Cook for 2 hours, turn the pork and cook for a further 1 hour. Remove the lid and cook for a further 30–40 minutes or until the sauce has reduced.
Serve with steamed rice and Asian greens, if desired. Serves 6.

+ Chilli bean paste is made from ground soy beans and chillies and is available from some supermarkets and Asian grocery stores.
There are no comments for this entry yet.