peach granita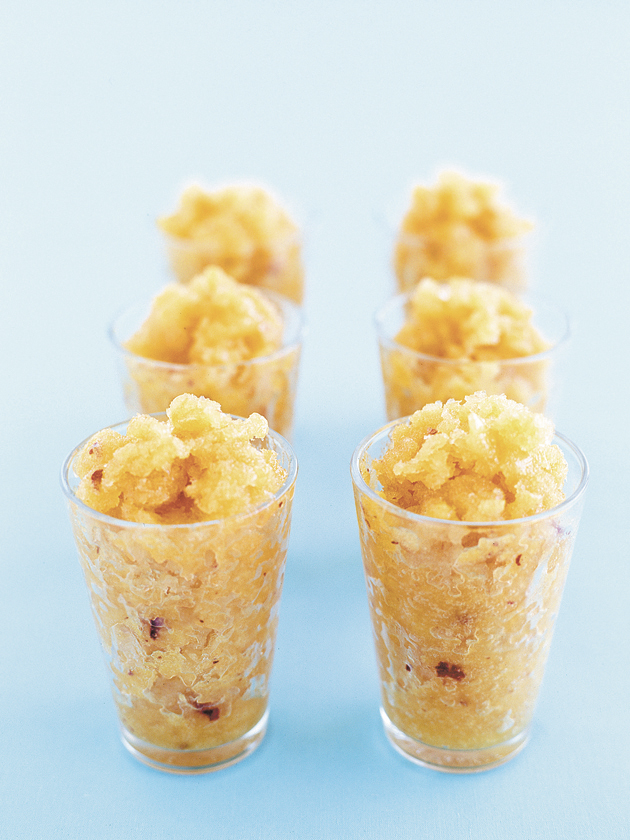 ½ cup (110g) caster (superfine) sugar
1 cup (250ml) water
12 peaches, chopped
1 cup (250ml) apple juice

Place the sugar and water in a saucepan and stir over low heat until dissolved. Set aside to cool. Juice the peaches in an electric juicer to get 3 cups (750ml) of juice. Combine with the sugar syrup and apple juice and pour into a flat metal container.*
Place in the freezer. After 2 hours, whisk with a fork and return to the freezer.**
Stir to break up the ice crystals at 1-hour intervals until the granita is light and easy to scoop. Serves 4–6.

* It's important to freeze the granita in a metal tray because the metal keeps the mixture colder and at the right consistency.
** Breaking up the granita at intervals during the freezing time separates the ice crystals before they are fully set.
There are no comments for this entry yet.