berry and yoghurt crumbles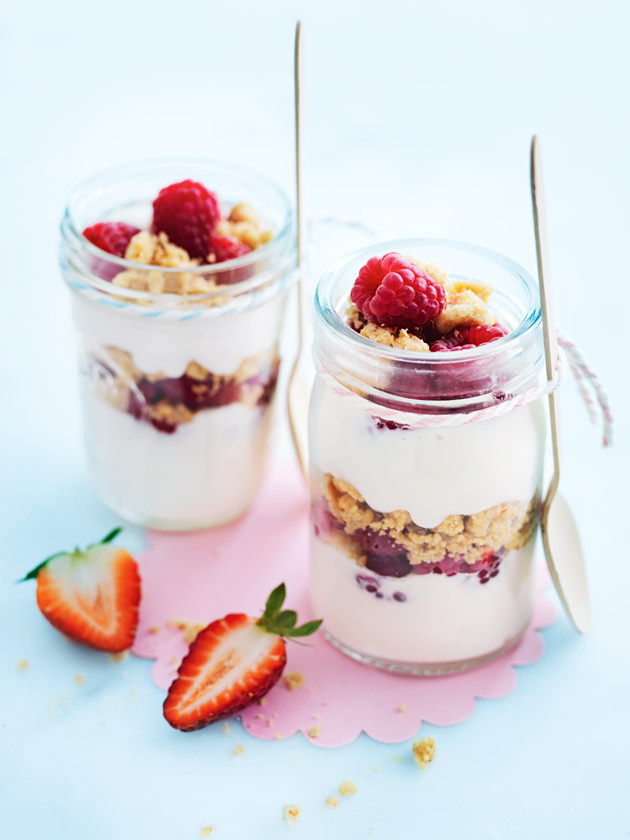 ½ cup (75g) plain (all-purpose) flour
¼ cup (55g) caster (superfine) sugar
½ teaspoon ground cinnamon
⅓ cup (30g) rolled oats
75g unsalted butter, melted
2 cups (560g) vanilla yoghurt
125g fresh raspberries
250g strawberries, halved

Preheat oven to 160ºC (325ºF). Line a lightly greased baking tray with non-stick baking paper. Place the flour, sugar, cinnamon, oats and butter in a medium bowl and mix to combine.

Spread over a baking tray and bake for 20–25 minutes or until golden. Set aside to cool.
Spoon half the yoghurt into 6 x ¾-cup-capacity (180ml) containers, top with half the fruit and crumble mixture. Top with the remaining yoghurt, fruit and crumble to serve. Makes 6.

There are no comments for this entry yet.