nanna's christmas cake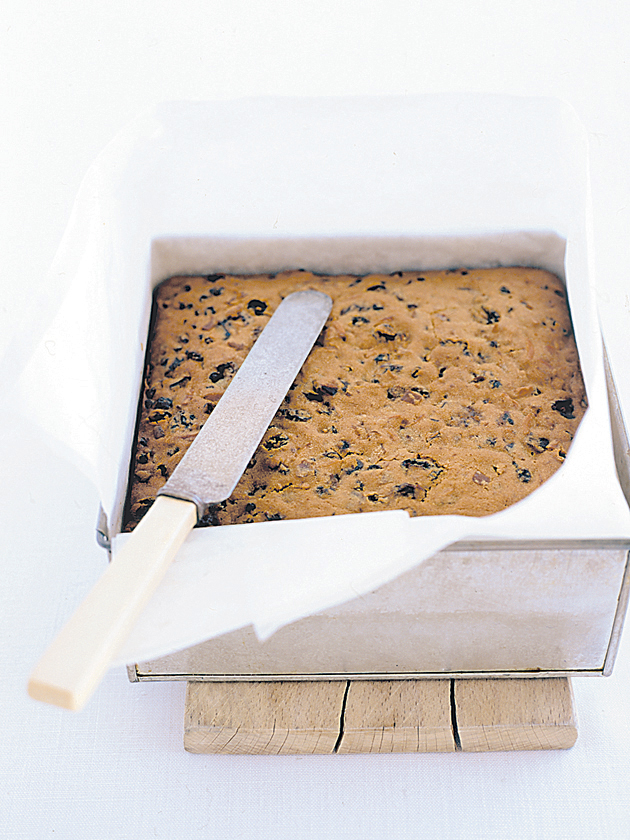 3⅓ cups (500g) raisins

250g sultanas

125g currants

¾ cup (125g) candied mixed peel

125g slivered almonds

125g chopped dates

¾ cup (185ml) brandy or sweet sherry

250g butter

1¼ cups (220g) brown sugar

4 eggs

2¼ cups (335g) plain (all-purpose) flour

¼ teaspoon bicarbonate of (baking) soda

1 teaspoon ground cinnamon

½ teaspoon ground allspice

brandy, extra, for splashing

Place raisins, sultanas, currants, mixed peel, almonds and dates in a bowl and pour over brandy. Cover and allow to soak for at least 8 hours and up to 2 days.

Preheat oven to 140°C (285ºF). Beat the butter and sugar in an electric mixer until light and creamy. Add eggs one at a time and beat well. Combine butter mixture, soaked fruit mixture, flour, bicarbonate, cinnamon and allspice in a large bowl. Spoon into a 20cm-square cake tin double-lined with non-stick baking paper and bake for 2 hours. While still hot, splash cake with a capful of brandy. Allow to cool before serving. Serves 8–10.

There are no comments for this entry yet.