savoury pumpkin scones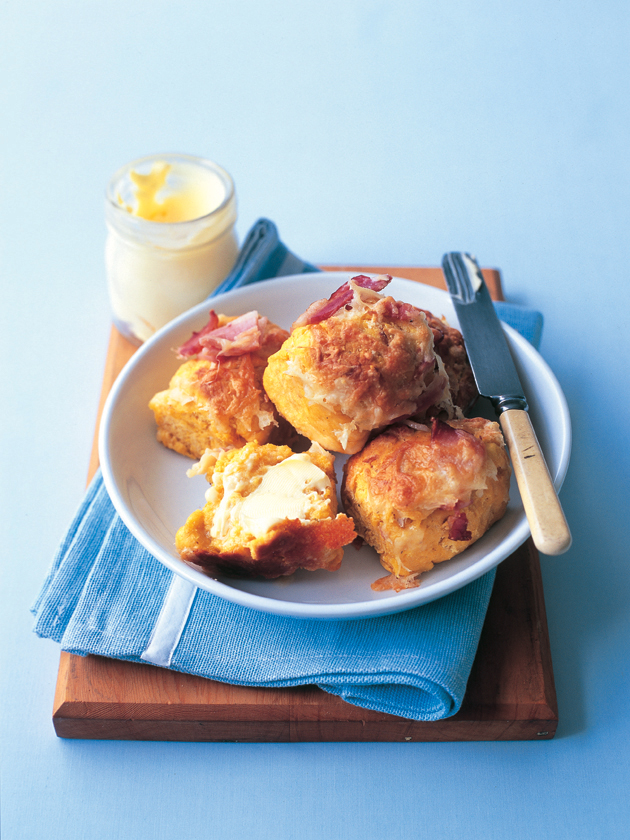 500g Jap pumpkin, peeled and chopped
3½ cups (525g) self-raising (self-rising) flour
sea salt and cracked black pepper
¾ cup (185ml) milk
½ cup (40g) shaved parmesan
½ cup (60g) grated cheddar
2 rashers bacon, rind removed and chopped

Preheat oven to 200°C (390ºF). Bring a large saucepan of water to the boil. Line a bamboo steamer with non-stick baking paper. Place the pumpkin in the steamer and cover with a lid. Place on the saucepan and cook for 10–12 minutes or until tender when tested with a skewer.
Place in a large bowl with the flour, salt and pepper and mash until smooth. Make a well in the centre and gradually add the milk, stirring with a butter knife until just combined. Turn out onto a lightly floured surface and knead gently until a smooth dough forms. Press out to form a 20cm x 30cm rectangle.
Top with the parmesan, cheddar and bacon, divide into 12 and place on a baking tray. Bake for 20 minutes or until cooked through. Makes 12.
There are no comments for this entry yet.