zucchini and ricotta frittata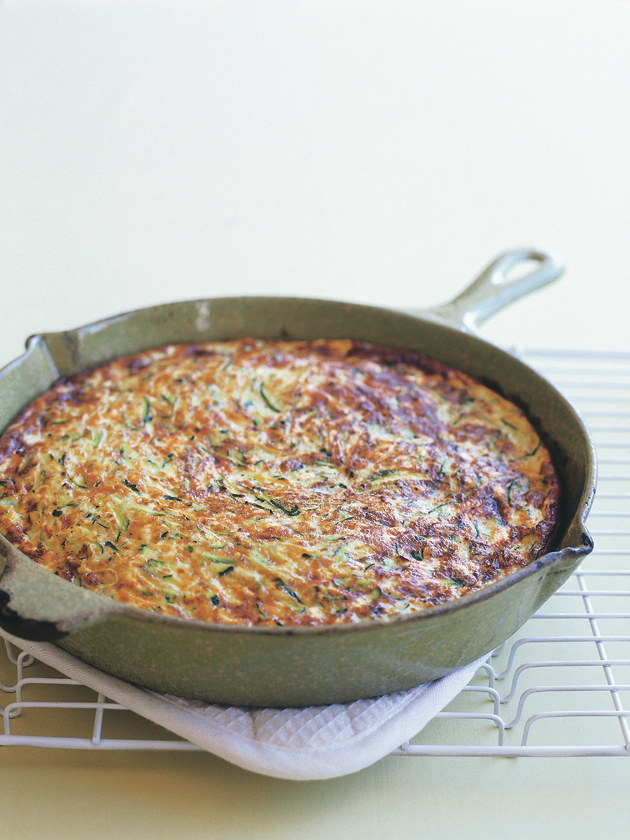 5 green zucchini (courgettes), grated
6 eggs
¼ cup (60ml) milk
sea salt and cracked black pepper
½ cup (40g) finely grated parmesan
100g (½) ricotta, crumbled
20g butter

Place the zucchini, eggs, milk, salt, pepper, parmesan and ricotta in a bowl and mix well to combine. Heat a non-stick ovenproof frying pan over medium heat. Add the butter, pour in the zucchini mixture and cook for 6–8 minutes or until the egg is just beginning to set.
Place under a preheated hot grill (broiler) and grill for 5–6 minutes or until the top is golden and the egg is set. Slice to serve. Serves 4–6.
There are no comments for this entry yet.