garlic and vinegar roasted cabbages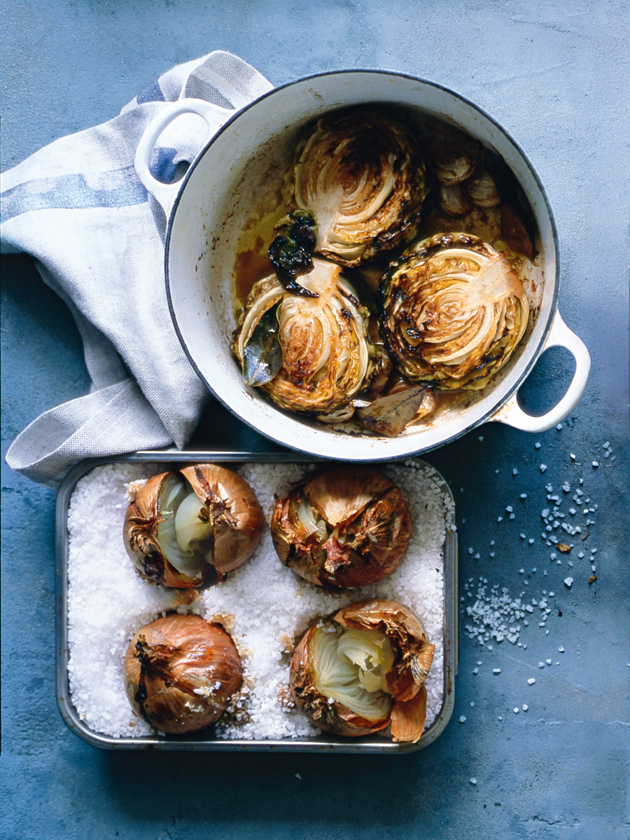 4 baby cabbages, halved

3 fresh bay leaves

4 cloves garlic

100g butter, melted

2 tablespoons red wine vinegar

1 tablespoon caster (superfine) sugar

Preheat oven to 180°C (355°F). Place the cabbages in a baking dish with the bay leaves and garlic.
Combine the butter, red wine vinegar and sugar. Pour over the cabbages and roast for 1½ hours or until tender.

donna hay team
Hi Danielle, you can get baby cabbages from selected green grocers - we usually just look through the bunch and pic the small ones. Happy cooking!
Danielle Norgate
Where can I find baby cabbages?