salsa verde potatoes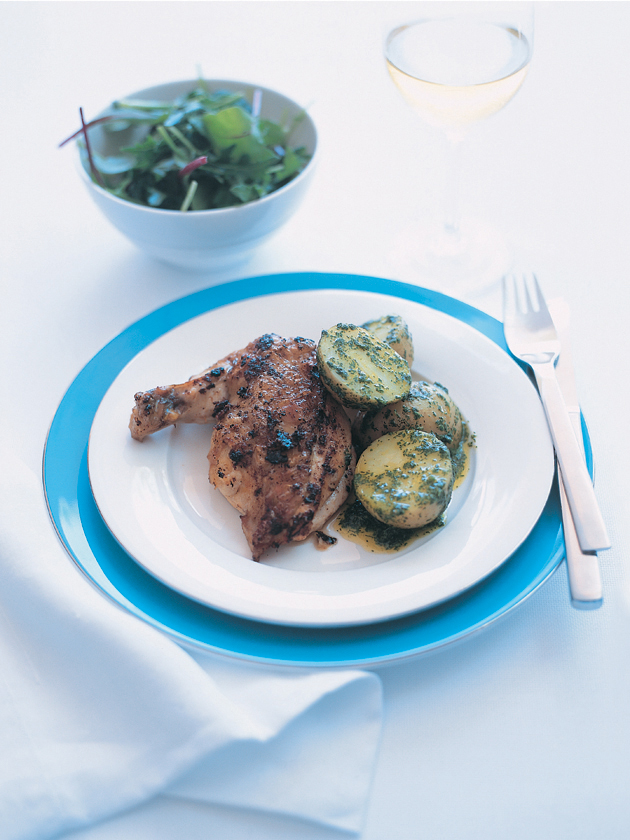 12 baby new potatoes, halved
1 tablespoon dijon mustard
2 tablespoons lemon juice
2 cups flat-leaf parsley leaves
1 cup dill leaves
¼ cup (60ml) olive oil
sea salt and cracked black pepper

Steam or boil the potatoes until tender. While the potatoes are cooking, place the mustard, lemon juice, parsley, dill, oil, salt and pepper in a food processor and process until finely chopped.
Toss the hot potatoes in the salsa verde and serve with roasted garlic baked chicken. Serves 4.

There are no comments for this entry yet.