warm beetroot, chickpea and spinach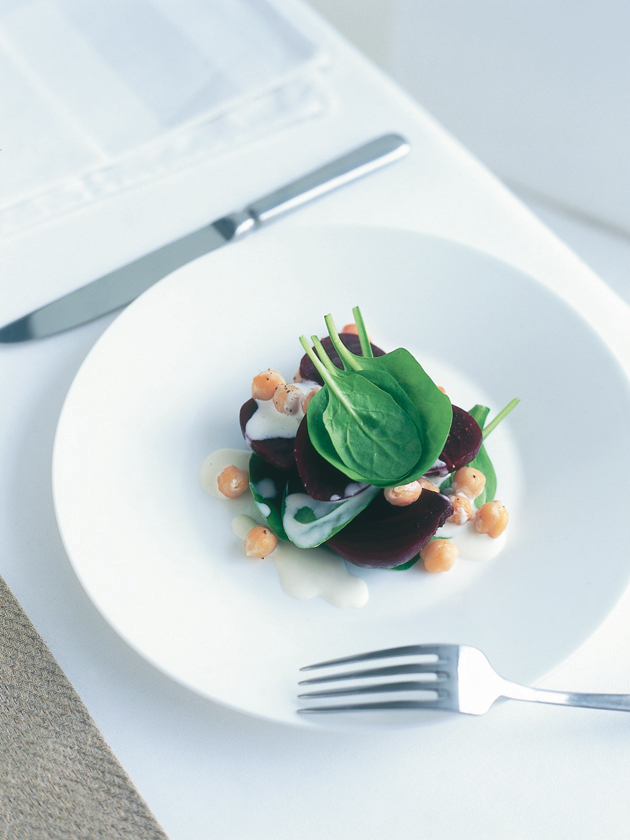 ¼ cup (75g) whole-egg mayonnaise
2 teaspoons lemon juice
3 teaspoons store-bought horseradish cream
sea salt and cracked black pepper
1 tablespoon olive oil
1 x 410g can baby beetroots, drained and halved
1 x 400g can chickpeas (garbanzos), drained
100g baby spinach leaves

Place the mayonnaise, lemon juice, horseradish cream, salt and pepper in a bowl and mix until well combined. Set aside.

Heat the oil in a large frying pan over high heat. Add the beetroot and chickpeas and cook for 5 minutes or until warmed through. To serve, layer the spinach with the beetroot, chickpeas and mayonnaise mixture. Serves 4.

There are no comments for this entry yet.