pavlova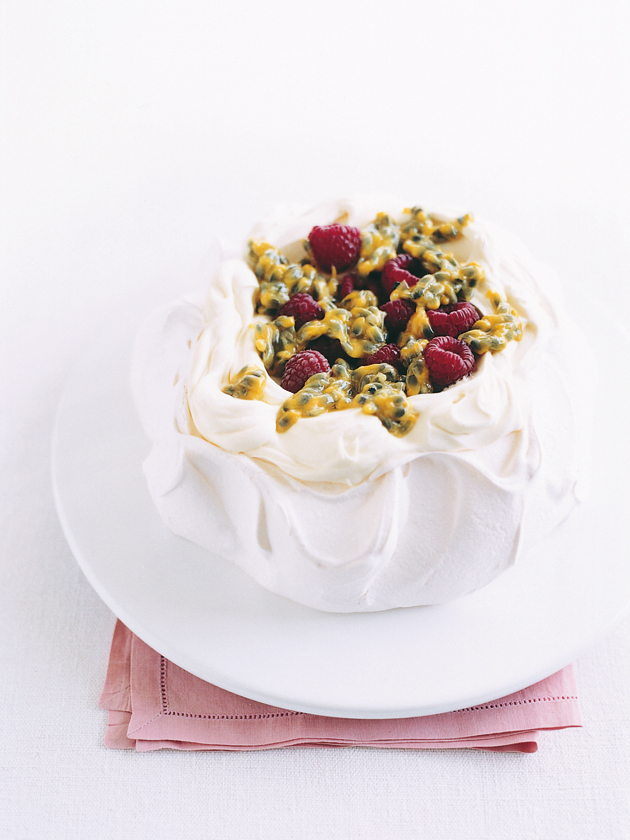 150ml eggwhites (approximately 4 x 60g eggs)
1 cup (220g) caster (superfine) sugar
3 teaspoons cornflour (cornstarch)
1 teaspoon white vinegar
whipped cream and fresh fruit, to serve

Preheat oven to 150°C (300°F). Place the eggwhites in the bowl of an electric mixer and beat until soft peaks form. Gradually add the sugar, beating well until the mixture is glossy. Sift the cornflour over, add the vinegar and fold through.
Pile into an 18cm-round on a baking tray lined with non-stick baking paper. Place in the oven, reduce the heat to 120°C (250°F) and cook for 1 hour. Turn the oven off and allow the meringue to cool in the oven. To serve, top with whipped cream and fresh fruit. Serves 6–8.

There are no comments for this entry yet.