strawberry semifreddo and meringue cups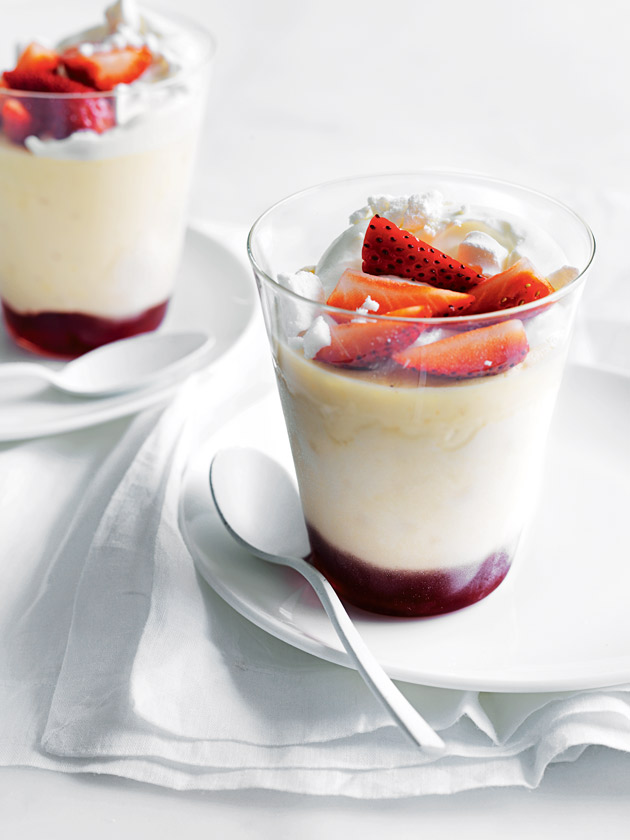 4 egg yolks

1 teaspoon vanilla extract

¼ cup (55g) caster sugar

¼ cup (60ml) water

¾ cup (180ml) pure cream, whipped to soft peaks, plus extra to serve

50g store-bought meringues, crushed, plus extra to serve

½ cup (170g) strawberry jam
sliced strawberries, to serve

Place the egg yolks and vanilla in the bowl of an electric mixer and beat for 3–4 minutes or until thick. Place the sugar and water in a small saucepan over high heat and bring to the boil. Cook for 2–3 minutes or until slightly reduced and syrupy.

Pour the hot syrup, in a thin steady stream, into the egg yolks and continue to beat for 6–8 minutes or until the mixture is cool. Gently fold the cream and meringue into the egg yolk mixture. Divide the strawberry jam between 4 x 300ml glasses.

Top with the semifreddo mixture and freeze for 2–3 hours or until set. Top with extra whipped cream, meringue and strawberries to serve. Serves 4.

There are no comments for this entry yet.