ham and slaw sandwich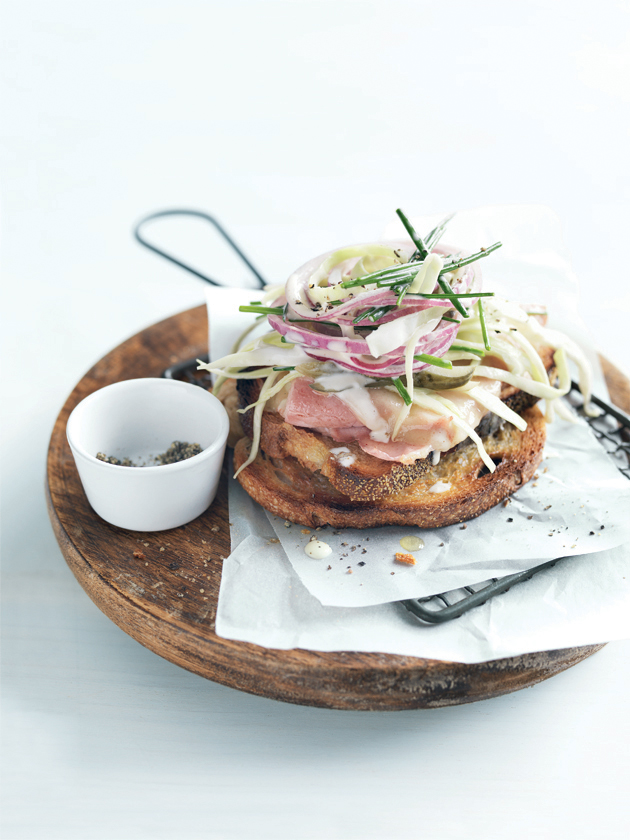 ¼ cup (75g) whole-egg mayonnaise

1 tablespoon lemon juice

1 teaspoon Dijon mustard

sea salt and cracked black pepper

140g cabbage, shredded

1 small red onion, thinly sliced

4 dill pickles, sliced

2 tablespoons chopped chives

400g sliced leg ham

200g gruyère, sliced

8 slices sourdough bread, toasted

lace the mayonnaise, lemon juice, mustard, salt and pepper in a bowl and whisk to combine. Add the cabbage, onion, pickles and chives and mix well to coat. Set aside.
Divide the ham and cheese between 4 slices of bread, place under a preheated hot grill (broiler) and grill (broil) for 1–2 minutes or until cheese is melted. Top with the cabbage slaw and remaining bread to serve. Makes 4.

There are no comments for this entry yet.