puffed cheese omelette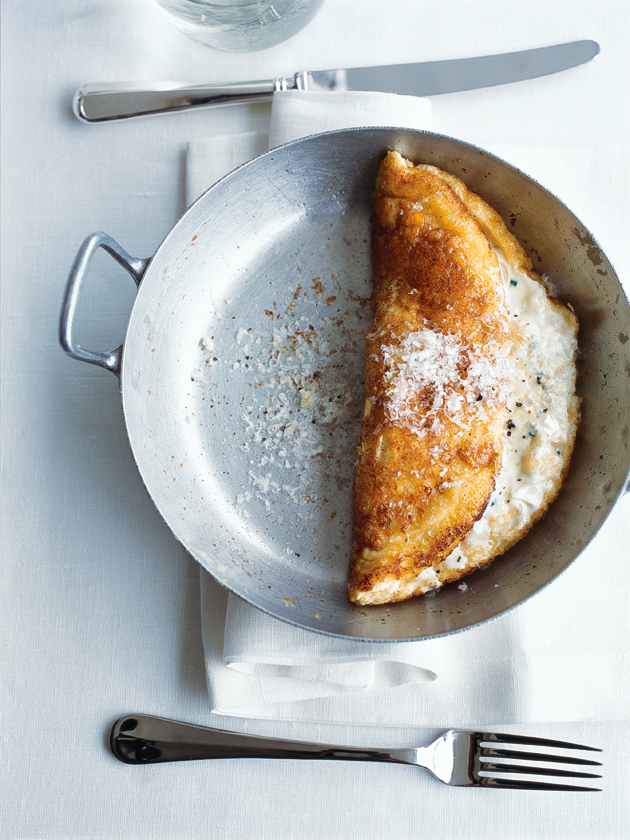 ¼ cup (60g) mascarpone
1 tablespoon chopped chives
2 free-range eggs, separated
2 tablespoons single (pouring) cream
sea salt and cracked black pepper
30g butter
1 tablespoon finely grated parmesan
1 tablespoon grated cheddar
finely grated parmesan, extra, to serve

Combine the mascarpone and chives and set aside. Place the egg yolks, cream, salt and pepper in a bowl and whisk to combine.

Whisk the eggwhite until stiff peaks form and fold through the egg yolk mixture. Melt the butter in a 20cm non-stick frying pan over medium heat. Pour the egg mixture into the pan and cook for 5 minutes. Sprinkle with the parmesan and cheddar.
Spoon the mascarpone mixture onto one side of the omelette and carefully fold over to enclose the filling. Cook for a further 1–2 minutes. Sprinkle with extra parmesan to serve. Serves 2.

There are no comments for this entry yet.