ricotta, chive and prosciutto omelettes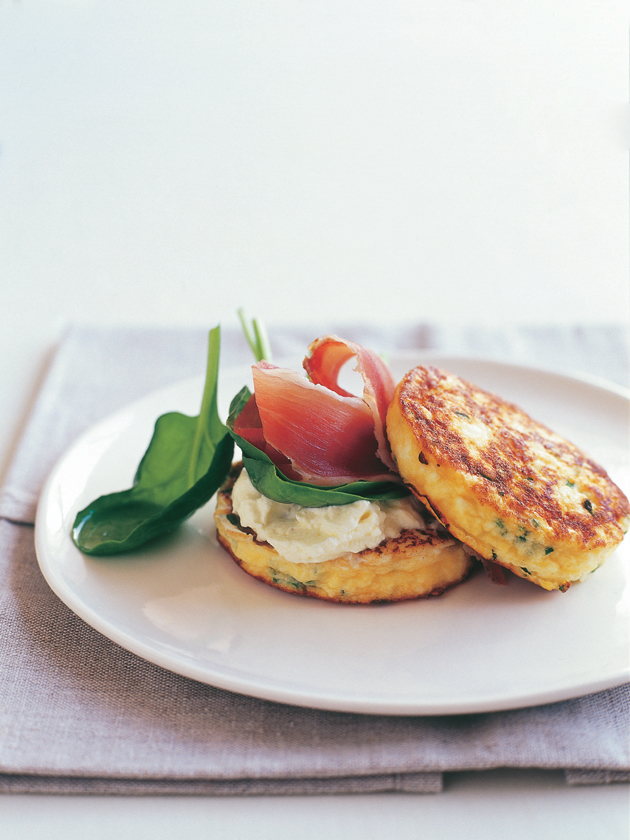 2 eggs, separated
1 tablespoon pouring (single) cream
70g ricotta, crumbled
1 tablespoon chopped chives
sea salt and cracked black pepper
20g butter
¼ cup (60g) sour cream
50g baby spinach leaves
100g prosciutto

Whisk the eggwhites until stiff peaks form. Gently fold in the egg yolks, cream, ricotta, chives, salt and pepper. Heat a non-stick frying pan over medium heat.

Add the butter and place lightly greased egg rings in the pan. Pour ¼ egg mixture into each ring and cook for 3 minutes each side or until puffed and golden. Repeat with remaining egg mixture.

To serve, place omelettes on a plate and top with the sour cream, spinach and prosciutto. Serves 2.

There are no comments for this entry yet.