three-cheese frittata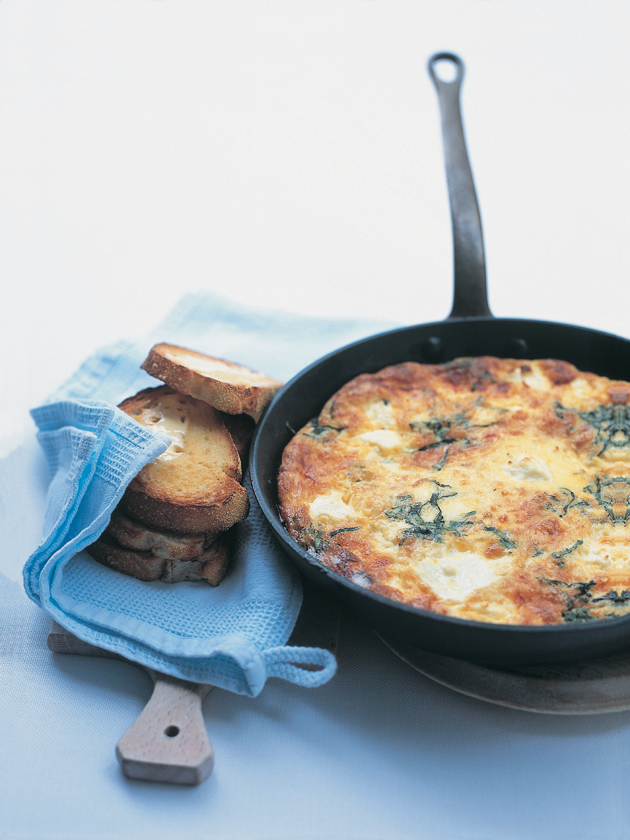 8 eggs
¾ cup (185ml) milk
sea salt and cracked black pepper
30g butter
¼ cup shredded basil leaves
1¼ cups (250g) ricotta, drained
1 cup (120g) grated aged chedder
½ cup (60g) grated Gruyere
buttered toast, to serve

Heat a non-stick frying pan with an ovenproof handle over medium heat. Whisk together the eggs, milk, salt and pepper. Place the butter in the pan and melt.

Pour in the egg mixture and sprinkle over the basil, ricotta, cheddar and Gruyère. Cook for 3–4 minutes or until the frittata is starting to set around the edges.
Place the pan under a preheated hot grill (broiler) and cook for 8–10 minutes or until the frittata is set. Serve warm or cold, cut into wedges. Serves 4.

There are no comments for this entry yet.