chia, matcha and coconut apple pudding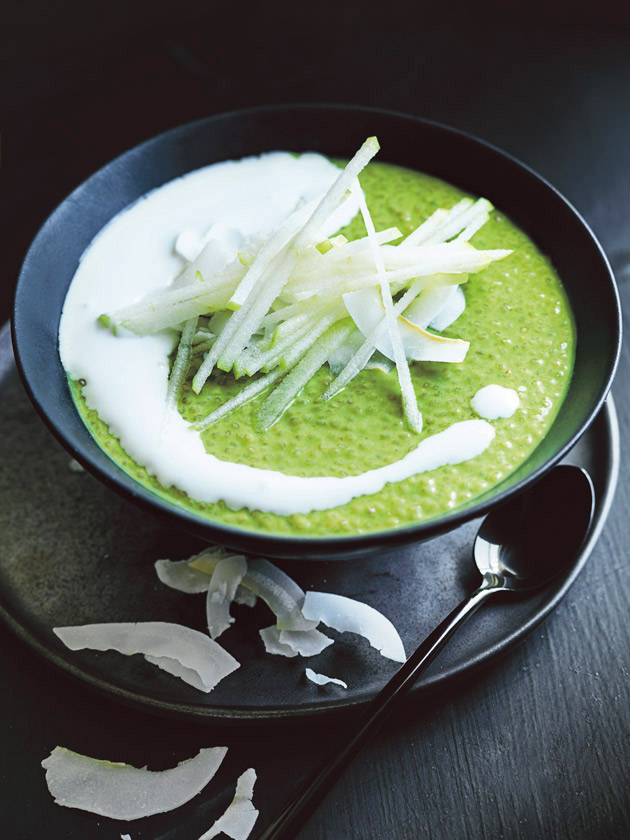 1 cup (250ml) coconut milk

2 cups (500ml) coconut water

½ cup (90g) white chia seeds

2 tablespoons light agave syrup

2 tablespoons matcha powder

½ cup (125ml) coconut cream

⅓ cup (15g) coconut flakes

1 Granny Smith (green) apple, cut into matchsticks

Place the coconut milk, coconut water, chia, agave and matcha in a large bowl and whisk to combine.
Divide between 4 x 1-cup-capacity (250ml) bowls and refrigerate for 1 hour or until set.
Top with the coconut cream, coconut flakes and apple to serve. Serves 4.

Tips + Tricks
+You can make this pudding, without the toppings, up to one day in advance. Just cover and keep refrigerated.
There are no comments for this entry yet.