chocolate and beetroot loaf cake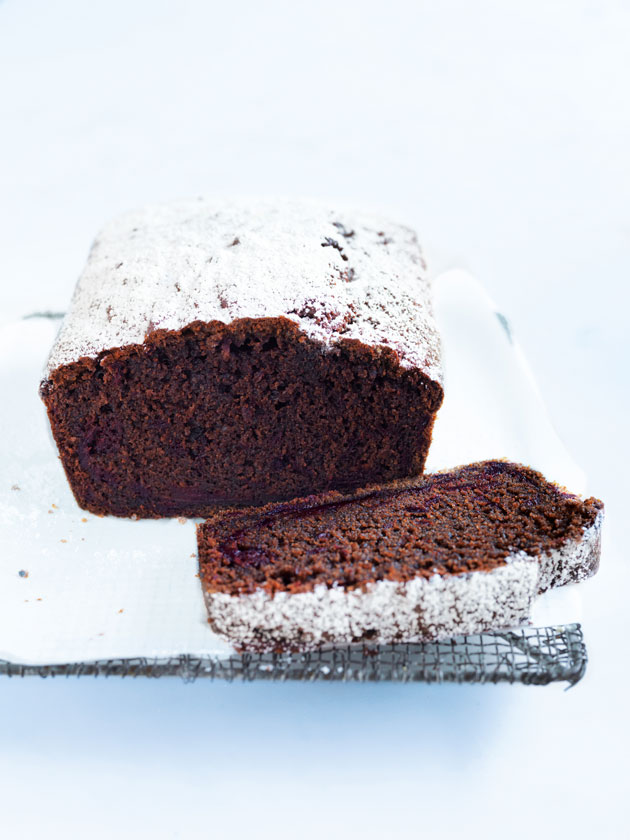 1¼ cups (185g) self raising (self-rising) flour, sifted
¼ cup (25g) Dutch cocoa, sifted
1 cup (220g) caster (superfine) sugar
125g unsalted butter, melted
2 eggs, lightly beaten
1 cup (250ml) milk
1 teaspoon vanilla extract
2 cups (260g) grated raw beetroot

Preheat oven to 180°C (350°F). Place the flour, cocoa, sugar, butter, egg, milk and vanilla in a large bowl and whisk until well combined. Add the beetroot and mix to combine.
Pour into a 10cm x 21cm (2-litre-capacity) lightly greased loaf tin lined with non-stick baking paper. Bake for 50–60 minutes or until cooked when tested with a skewer. Allow to cool in the tin for 5 minutes before turning out onto a wire rack to cool completely. Serves 8–10.

Rebecca Mcintosh
I've just made this and it is a WINNER in my house. I read Caterina's review and was worried so I used brown sugar instead of white (and less of it) and grated the the beetroot really fine…. and it was delicious. Great for school lunches - they'd never know there was vegetables in it!
caterina gibaldi
This loaf turned out exactly as per recipe. But our family didn't like the "taste" at all. Somehow the flavours are not working together to say yum or wow. It just tastes like beetroot, chocolate and sweet sugar, separately. Sorry donna.